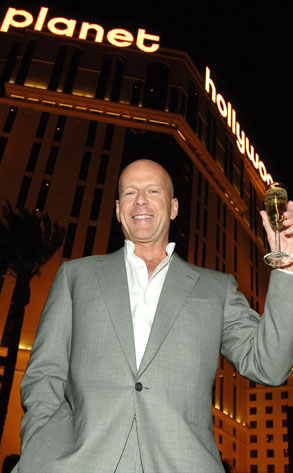 Denise Truscello/WireImage.com
These guys are lucky that Bruce Willis is so darn eco-friendly.
An attorney for the actor said Wednesday that Willis has amicably resolved a lawsuit against the principals of an environmental technology company, in which he claimed that he was still waiting on nearly half of the $2 million investment he made into the not quite realized concept of "green rubber."
"Having resolved the matter, I will continue to maintain a shareholding position in the company and I wish the company, the directors and my fellow shareholders the very best for the future," Willis said in a statement obtained by Reuters.
"I continue to believe in the green rubber technology and the vast potential it holds for the environment."