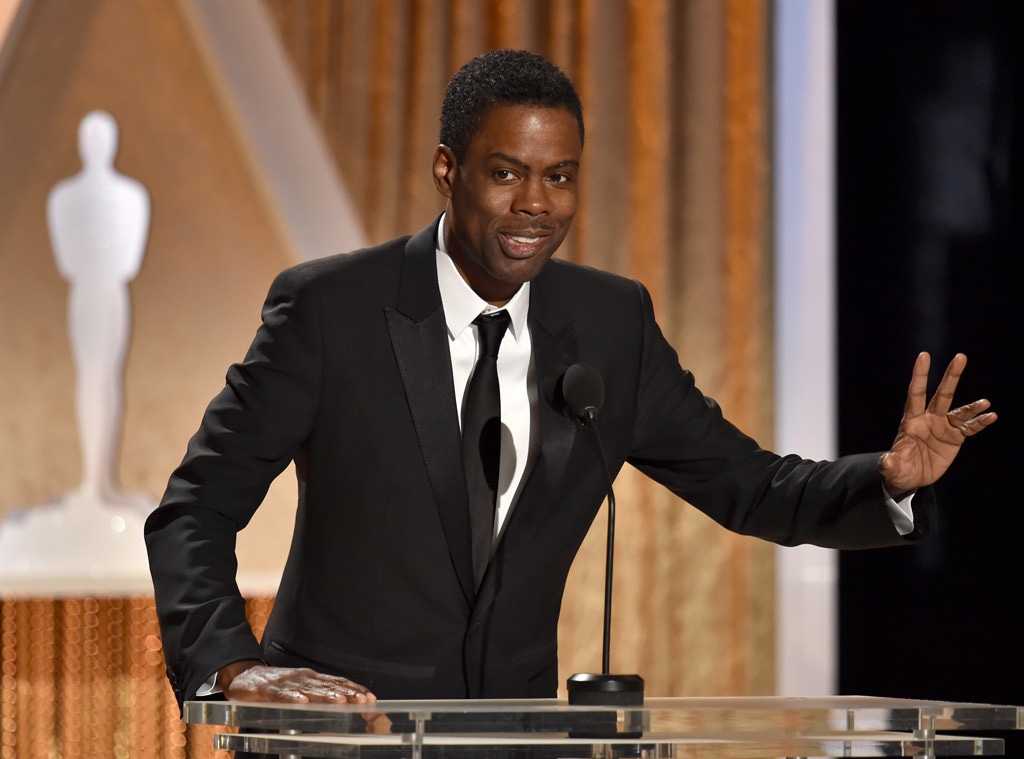 Kevin Winter/Getty Images
Chris Rock will return to host the Oscars for a second time, producers David Hill and Reginald Hudlin said Wednesday. The 88th Academy Awards will be broadcast live from the Hollywood & Highland Center in Hollywood on Feb. 28, 2016, on ABC.
"I'm so glad to be hosting the Oscars," Rock said. "It's great to be back."
The comedian also tweeted a photo of himself, writing, "Look who's back."
Rumors of Rock's return swirled online Tuesday afternoon.
Rock previously hosted the 77th Oscars telecast in 2005.
"Chris Rock is truly the MVP of the entertainment industry," Hill and Hudlin told E! News in a statement. "Comedian, actor, writer, producer, director, documentarian—he's done it all. He's going to be a phenomenal Oscar host!" Academy President Cheryl Boone Isaacs added, "We share David and Reggie's excitement in welcoming Chris, whose comedic voice has really defined a generation. He is certain to bring his amazing array of talents to this year's show."
The Oscar nominations will be announced live at the Samuel Goldwyn Theater in Beverly Hills on Jan. 16, 2016 at 8:30 a.m. ET. Final polls close Feb. 23 at 8 p.m. ET.
"Chris may be best known as a stand-up comic, but we think of him as a creative innovator in many other ways. He is unafraid in his artistry," Academy CEO Dawn Hudson said in a statement, echoing the producers' enthusiasm. "We couldn't be happier to welcome him back to the Oscars." In a similar statement, Paul Lee, President ABC Entertainment Group, said, "Chris Rock is a comedic powerhouse who will bring tremendous energy to the event, and we're honored to have him."
Previous hosts include Neil Patrick Harris, Ellen DeGeneres and Seth MacFarlane.
When Rock hosted the 77th Academy Awards, more than 42.16 million viewers tuned in to see him present the best of the year in film, as well as skewer the likes of Colin Farrell, Jude Law, Tobey Maguire and many others in the process.