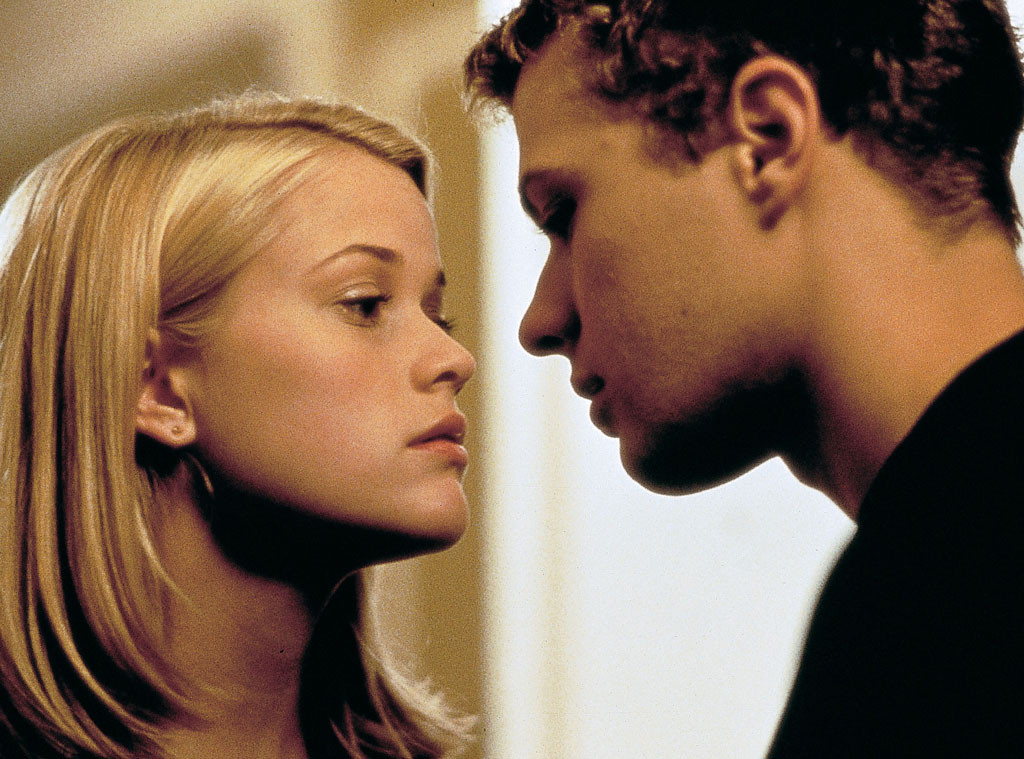 Columbia Pictures
UPDATE, 2/2/16: It's official: NBC has ordered a pilot of the TV sequel to Cruel intentions, written by the original movie's writer-director Roger Kumble and Cruel Intentions The Musical creators Jordan Ross and Lindsey Rosin. It centers around Bash Casey, the teenage son of Sebastian Valmont (Ryan Philippe) and Annette Hargrove (Reese Witherspoon), and his aunt Kathryn Merteuil's (Sarah Michelle Gellar) quest to control Bash's soul and Valmont International. Gellar is not (yet) attached to the project.
EARLIER, 10/21/15: Finally! A TV show remake we can truly get behind: Cruel Intentions is getting a sequel, and it could be on NBC next fall. The network has ordered a new show from original movie writer-director Roger Kumble, along with Cruel Intentions The Musical creators Jordan Ross and Lindsey Rosin, E! News has confirmed.
The new show, which, unfortunately, will not feature any singing, will follow the son of Ryan Philippe's Sebastian and Reese Witherspoon's Annette, who was obviously conceived BEFORE Sebastian's tragic death. Turns out, when she was riding off in his sweet classic car, she was also carrying his child.
Now, 16 years later, their son, Bash, will stumble upon his late father's journal and learn of the family legacy he never knew existed. Determined to find answers, he leaves his small Kansas town for a scholarship to Brighton Prepatory Academy in San Francisco and finds himself in a world of sex, money, power and corruption.
Variety first reported the news.
Kumble has already made Cruel Intentions into a series once before—Fox ordered the boarding school-set Manchester Prep in 1999, but canceled it before it hit the air. It was then edited into the direct-to-DVD sequel Cruel Intentions 2. Since then, he's directed the movies The Sweetest Thing and Just Friends, and TV shows such as Suits and Pretty Little Liars.
Ross and Rosin are also responsible for the sold-out Unauthorized O.C. Musical, and Rosin sold her Ryan Seacrest-produced pilot, Squad Goals, to CBS last week.
Fingers crossed Witherspoon and Sarah Michelle Gellar (aka the "Marcia F--king Brady of the Upper East Side"), who reunited with Selma Blair to see the Cruel Intentions Musical over the summer, will reprise their roles!