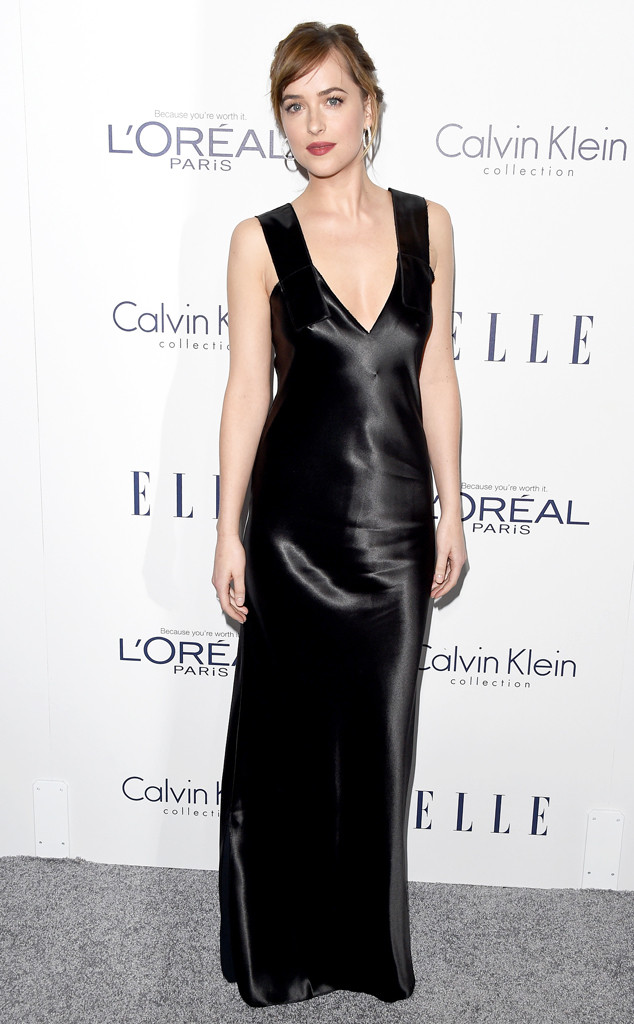 Jason Merritt/Getty Images
Dakota Johnson is coming clean.
While being honored last night at the Elle Women in Hollywood celebration, the Fifty Shades of Grey star she not only gushed over her mom Melanie Griffith and grandmother Tippi Hedren, but she also took the opportunity to reveal some of her questionable music and fashion choices.
"I want to thank you both for encouraging me and supporting me in all of my endeavors, excluding the time you let me cornrow my hair on vacation and my scalp got sunburned and also when I thought it would be cool to pierce my belly button and I wore dangling jewelry from it," said Johnson, 26.