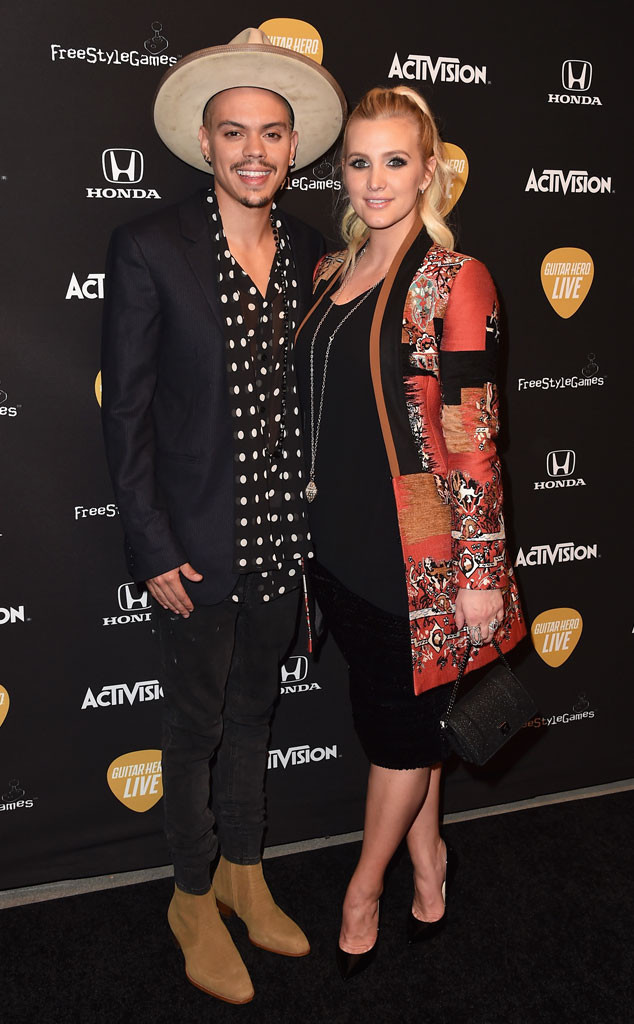 Alberto E. Rodriguez/Getty Images
For new parents Ashlee Simpson-Ross and Evan Ross, date nights are sparse but their home is full.
In an exclusive interview with E! News, the married couple dished on their brand new baby girl Jagger Snow Ross for the first time since her birth at the end of July. The couple looked happy and supportive of one another as they held each other tightly along the red carpet of the Guitar Hero Live Los Angeles launch at the YouTube Space LA Monday night. While it's been less than three months, Simpson told E! baby Jagger is already a big talker—perhaps the reason why the beaming parents can't get a full night's rest.
"No, not yet!" said the pair when asked if they were sleeping. This marked the sleepy duo's first red carpet appearance together since their bundle of joy arrived.
In addition to baby Jagger, Simpson also has son Bronx Mowgli Wentz with ex-husband Pete Wentz. The 31-year-old songstress spared every detail when it comes to her son's relationship with his new baby sister.
"Knox is such a good older brother," mom said of Bronx multiple times. "He's always saying how beautiful she is and wanting to hold her." She added that he is always willing to entertain the newborn.
"He was just dancing for her last night," she added. "He loves Pharrell!" Sounds like little Bronx has good taste in music!