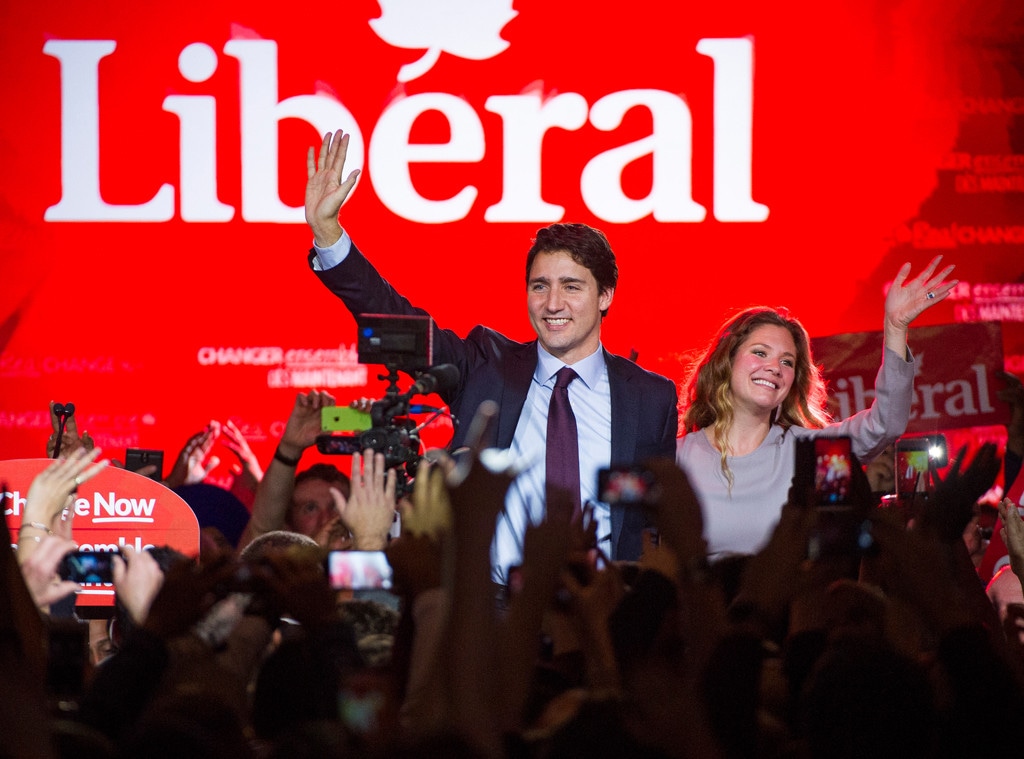 Kevin Van Paassen/Bloomerg
This beautiful, sticky-sweet specimen is the new Prime Minister of Canada. For real.
Twitter peeps, along with the rest of us, are wiping the drool off of their laps as we speak. Call us thirsty, call us cray, we'd write love poems for Justin Trudeau all day (see what we did there!?). Honestly, can you blame us for acting like this? Happy birthday, Mr. Prime Minister, indeed!
There's a new Ryan Gosling in town, and he too is smart, occasionally shirtless and driving the world wild. We have to give this morning's "luckiest woman in the world" award to Sophie Grégoire, Trudeau's lovely wife. Yes, you heard right, the hunk—who is the eldest son of former Canadian PM Pierre Trudeau—is spoken for, but don't give up hope. You can still fantasize about him thanks to the tsunami of shirtless photos floating around the Internet. 
The first person to locate and mail us a life-size cardboard cutout of our new favorite person gets a giant cyber high-five! 
Twitter users are calling the PM "daddy," and we're totally okay with this as long as he lets us call him that as well. 
Yes. Yes, we do know what you're saying. So much. 
I think we can all admit Justin Trudeau is low key hot

? Amaya (@amayabaxterr) October 20, 2015
Take it back! Our Justin is whatever the opposite of low-key is. High-key? Key? All the keys. 
girls infront of me talking about how they're voting for Justin trudeau because he's hot and thats why I'm moving out of canada asap

? Tyler (@Ieivo) October 19, 2015
Cool! You can move here in time for the next 500 primary debates and we'll make arrangements to take over your apartment lease in Canada. 
Justin Trudeau is hot as fuck like YES BOY HELP STUDENTS SAVE MONEY STRENGTHEN THE MIDDLE CLASS KISS ME ON THE LIPS

? Alejandra (@Alejjandjob) October 9, 2015
Bingo. Someone at Hallmark needs to hire this lyrical wizard. 
Do you think Prime Minister Trudeau is a fox? Tell us in the comments! 
Watch:
George Clooney Ready to Run for U.S. President in 2016?
Canada has Trudeau, will we have Clooney? Watch him talk running for president!