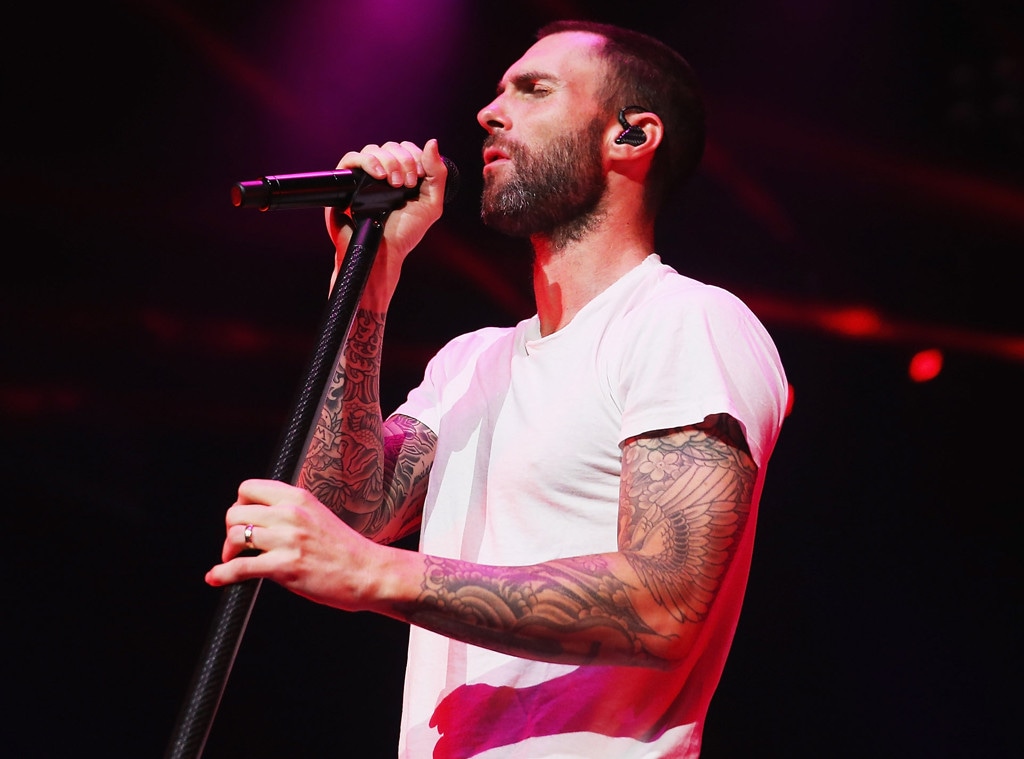 Don Arnold/WireImage
Adam Levine might be moving like Jagger in front of the largest audience of his life. 
E! News can exclusively reveal that Levine and his band, Maroon 5, have had extensive talks about performing during halftime of Super Bowl 50 in 2016.. 
A source tells E! News the other acts the NFL have discussed at one point have included Coldplay and Bruno Mars, who just performed in 2014 at Super Bowl XLVIII. However, the source says Levine's band is the current front-runner for the gig.
Billboard reported in September that Mars was rumored to have been invited back to "curate" the performance with multiple talents. Katy Perry performed at the event last year.
If there is one thing we know about the Super Bowl halftime performance, there is always some sort of special musical surprise. The Red Hot Chili Peppers joined Mars' performance and Lenny Kravitz and Missy Elliott appeared with Perry (though Left Shark overshadowed them all!). There's no word yet on who could possibly join Levine & Co. if they end up booking the gig. 
The Super Bowl is perennially the most-watched television event of the year, as Perry's Super Bowl performance drew 121 million viewers, the highest viewership for the halftime special according to Nielsen. Mars' performance brought in 115 million, the second highest. 
A rep for the NFL has not returned E! News request for comment and Maroon 5's rep had no comment regarding the potential Super Bowl performance. 
Super Bowl 50 will take place at Levi's Stadium in Santa Clara, Calif., on Sunday, Feb. , 2016, and air on CBS.