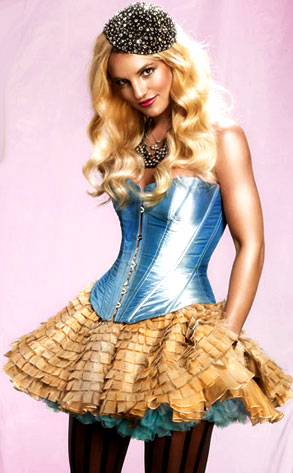 Since you have this uncanny ability to predict celebrities' futures, can you predict whether Britney's comeback will be a successful one?
—A huge fan from Indonesia
You're too late, distant B!tchling. The media has already declared Britney fully exhumed, dusted and resurrected. Her mascara is tamed. Her hair is carefully brushed. And the rest of her is all toned up and ready to gyrate in various combinations of leather pants, belly shirts, live snakes, tear-away men's suits, top hats and skintight hoodies. So sayeth Rolling Stone. And the entire country of Germany. Now, achtung, schnell and all this!
What is Dita Von Teese's real name?
—Pipia