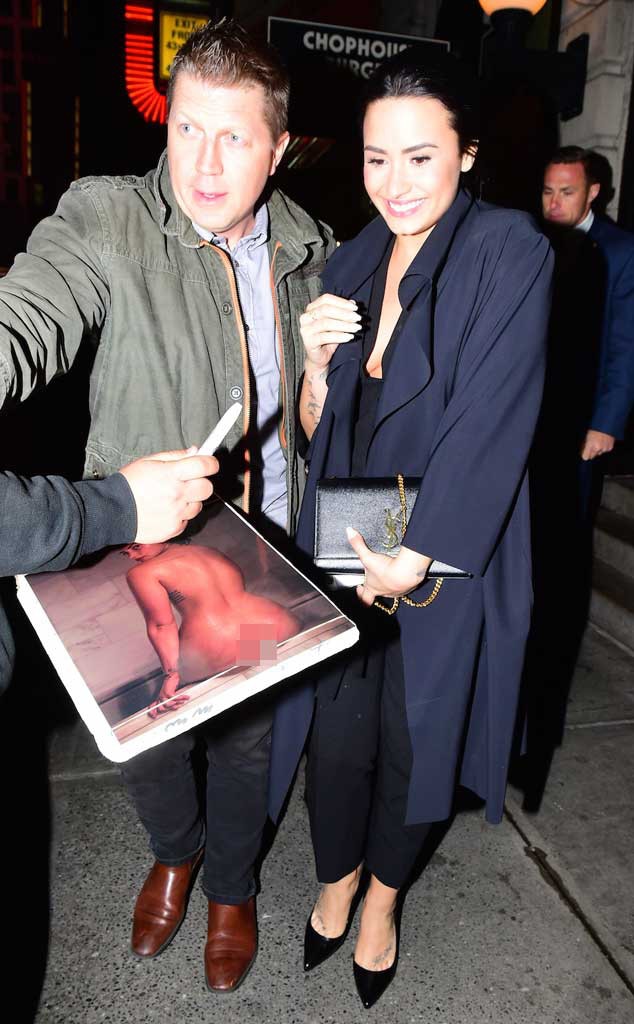 247PAPS.TV / Splash News
Hee-hee!
Demi Lovato attended the Saturday Night Live after party in New York City and appeared to be highly amused by a fan who approached her with a rather unorthodox request: To autograph a copy of a nude photo of her that was recently published in Vanity Fair as part of a photo spread.
The 23-year-old pop star, who was accompanied by a male security guard, smiled widely as he presented it to her but declined to sign it.
Lovato had performed on SNL earlier that evening, while former cast member Tracy Morgan hosted the show, marking his return to acting since he was injured in a multi-vehicle crash in June 2014. He attended the after party with his wife, Megan Wollover. Other celebrity attendees included Nick Jonas, his brother and Lovato's ex-boyfriend Joe Jonas and his girlfriend and model Gigi Hadid.
Watch:
Why Demi Lovato Is "Confident" About New Album