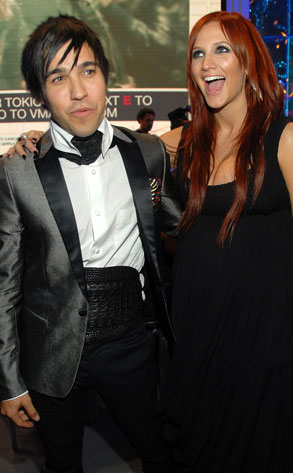 Frank Micelotta/Getty Images for MTV
Ashlee Simpson-wentz and Pete Wentz just became parents to Bronx Mowgli last week, but it looks like their social schedule is already busy.
The proud mom and dad will host a New Year's Eve party at Pure in Las Vegas, leading the clubgoers on a countdown to midnight, it's just been announced.
Wonder if they'll bring baby Bronx along with them for their Sin City trip? Or will grandparents Joe and Tina be on babysitting duty since we assume aunt Jessica will be off somewhere kissing Tony Romo at midnight.
What do you think—is it too soon for the new parents to be hosting parties, or will the sound of slot machines soothe the baby? Sound off below!