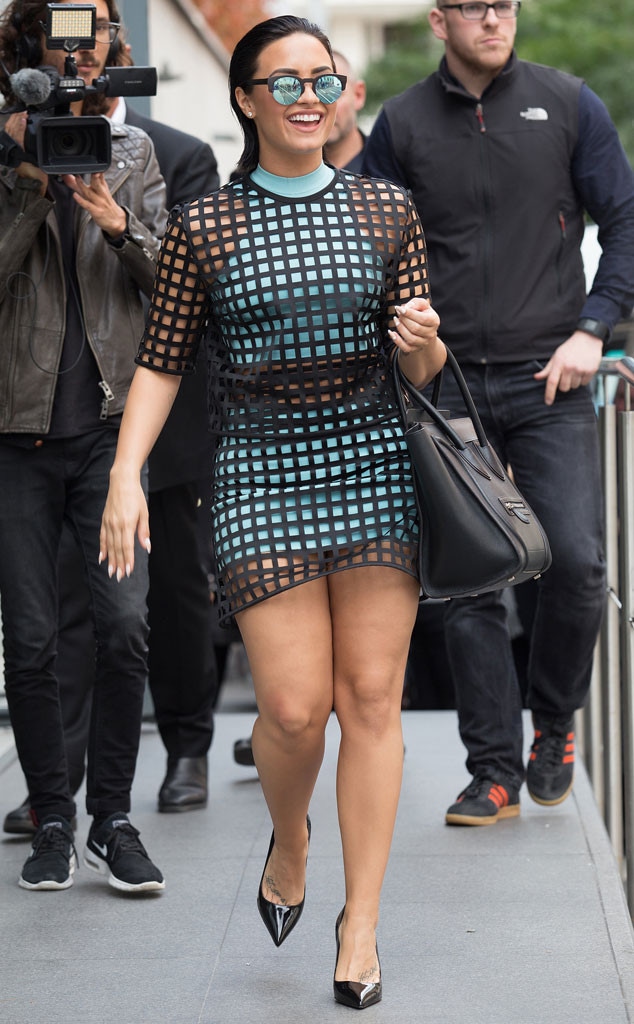 Vantagenews/AKM-GSI
Demi Lovato is killing it—and her career just keeps getting better. 
The 23-year-old singer has signed her "first major modeling" contract with Wilhelmina, one of the top modeling agencies, joining the likes of fellow stars including Robyn Lawley, Soo Joo Park, Ellar Coltrane, Nick Jonas and more. 
"I'm thrilled to sign my first major modeling contract with Wilhelmina," the brunette beauty, whose fifth studio album, Confident, debuted today, said in a statement. "I'm very excited to see where our work together will go creatively as I enter the next phase of my career and continue to develop as an artist."
"We are so thrilled to represent such a sophisticated, confident and talented woman, as Demi," adds Alex Vaickus, CEO of Wilhelmina Models. "She has proved that she is an accomplished singer and actress, and we look forward to seeing her success within the modeling realm."
The news comes on the heels of Lovato's naked and completely unretouched photo shoot for Vanity Fair, which was particularly special for the star, who has been candid about her struggles with body image and an eating disorder. 
Patrick Ecclesine exclusively for Vanity Fair
"The reason I decided to do this photo shoot was because when I think of confident I think of many things, but one thing in particular is feeling comfortable in your own skin," Lovato said in a video, also accompanying the gorgeous pics. "I thought there was something incredible about the idea of no makeup whatsoever, no clothes and no retouching."
Watch:
Demi Lovato's Major Lifestyle Change
The former Disney star, who has been promoting a healthy body image, later opened up about the "empowering" shoot in an interview with E! News and said it represents her new-found confidence. 
"I want to inspire other women," Lovato shared. "For someone who's had body image issues since they were a child, I went from hating every inch of my body to showing every inch of my body to the entire world and without touching up anything. I wouldn't have done that six months ago, because I didn't have the confidence that I do today."
Congrats to Lovato!