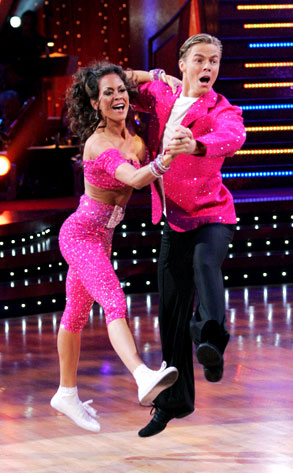 ABC/KELSEY MCNEAL
Hey, Brooke Burke, you just won Dancing With the Stars! So where are you going now?
No...not Disneyland.
"I'd love to do a sitcom!"
This is precisely what the dancing queen told us in an interview Tuesday night, moments after she and her partner Derek Hough clinched the magic disco-ball trophy.
So, um, is she serious about the sitcom thing? (Hint: Yes.) What else did Queen B.B. tell us? And how do Lance Bass and Warren Sapp really feel about her win? Well, here's what went down backstage...