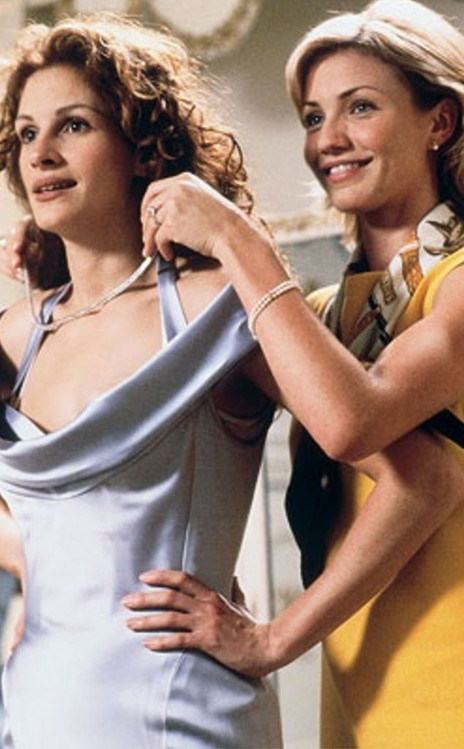 Paramount Pictures
"Someday, when I'm awfully low..."
If those lyrics don't immediately conjure happy memories of Julia Roberts, this isn't the story for you. For the rest of us, let's take a moment to light a candle for the cinematic genius that was My Best Friend's Wedding. No movie has ever given us more joy, or made us want to eat at a lobster shack more than the tale of two BFFs trying to make it work.
And now the flick is coming to the small screen! E! News has learned that ABC is developing a sequel of sorts, that would follow Jules (Roberts' character) life back in NYC post-wedding. Michael married Kimmy, and now Jules has to lean on Svengali and general life genius George (originally played by Rupert Everett) to get by.
While the news is exciting at first, this could also go very, very badly. My Best Friend's Wedding is a real classic, and attempting to recreate that onscreen magic could be akin to blasphemy in the world of '90s pop culture. Audiences won't be looking for an exact replica of the movie, but it would be nice if a few elements and homages could make it into the final script. Here are 12 ideas.