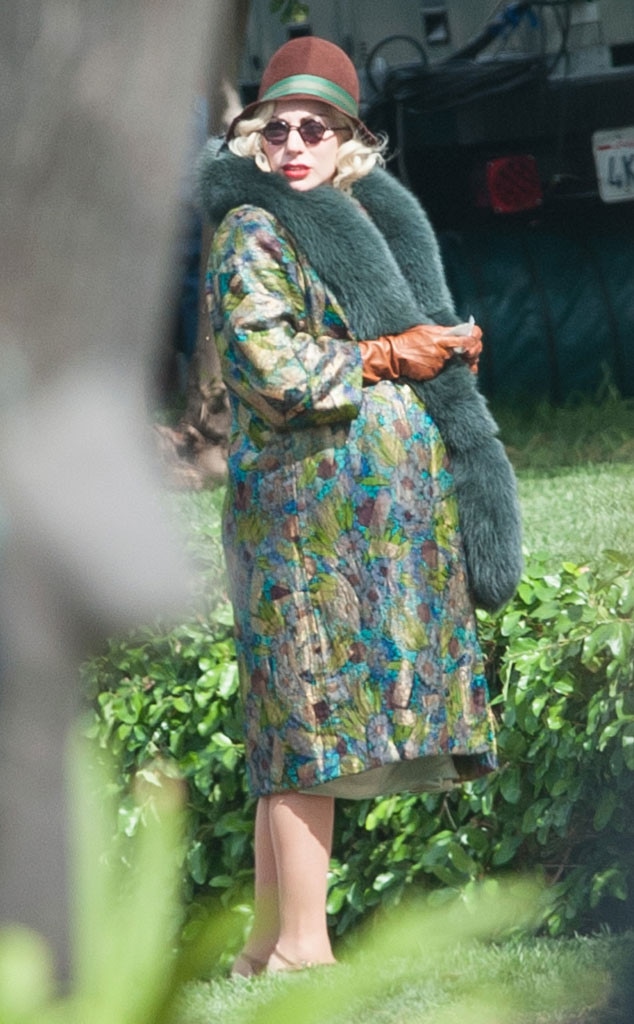 GONZALO/Bauer-Griffin/GC Images
Lady Gaga is pregnant…on the set of American Horror Story: Hotel.
Gaga was snapped filming a scene of the FX series for what looks to be a flashback. Then again, we know her character, The Countess, has a love of all things vintage.
If this is a flashback, and since this is American Horror Story: Hotel we're talking about, this baby has got to be somebody on the show already. Could it be Chloë Sevigny? Or one of Chloë Sevigny's parents? Is Chloë Sevigny's character The Countess' grandchild? Or maybe Wes Bentley's character is? And then there's Denis O'Hare's Liz Taylor. What's the story there? Or maybe Sarah Paulson's Sally? Blonde hair runs in the family? Is this the kid of Evan Peters' Mr. March? She looks like she was already turned here...maybe it's a baby with the virus?
Obviously we have a lot of questions.
Here's what we know so far about Gaga's The Countess—she was born in 1904. She loved the disco of the 1970s. She drinks blood (obviously) and also likes the blood from her weird blonde collected children, including Holden. She thinks heartbreak makes people stronger—sorry Matt Bomer—and turned Finn Wittrock's character was one of the most erotic experiences of her life. OK!
American Horror Story: Hotel airs Wednesdays, 10 p.m. on FX.
Watch:
Lady Gaga Dishes on "AHS: Hotel" Fashions