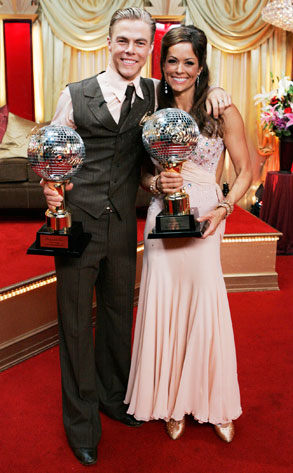 ABC/KELSEY MCNEAL
Ballroom bragging rights have been passed to Brooke Burke.
It was the former model and Rock Star host who booked herself a solo spot on the Dancing With the Stars podium after 10 weeks of consistently high-quality performances that, even when they weren't the most exciting in the bunch, were indicative of how much potential she was harboring in that hot postbaby bod of hers.
"Unbelievable!" the model and TV host gushed when asked how it felt to hoist the disco ball trophy.