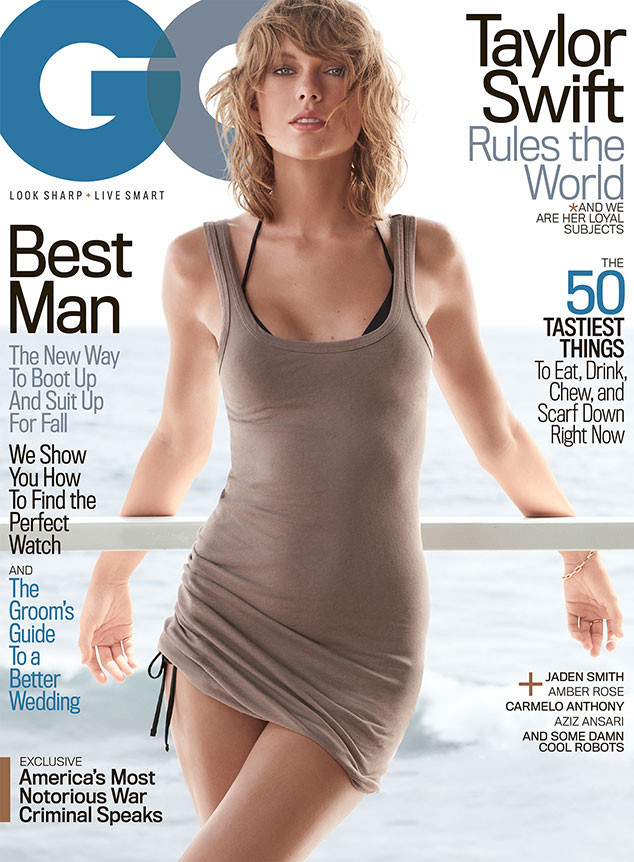 Michael Thompson
Taylor Swift thinks her run-in with Kanye West at the 2009 MTV Video Music Awards may have been a little blessing in disguise.
In the November issue of GQ, the pop sensation discussed her current relationship with West, female childhood bullies and why she's content with being alone. In a year of superstardom so historic that it has numerically surpassed even Michael Jackson, the 25-year-old is setting the record straight on her record-breaking career—again.
To start, she addressed the new archetype she has been given by some critics since debuting her acclaimed music video "Bad Blood" alongside a tribe of Hollywood's most powerful young women—that of the "calculating" faux girl's girl.
When it comes to attacks on her female posse, Swift simply reflects on a time when girls were not in her corner.
"I honestly think my lack of female friendships in high school and middle school is why my female friendships are so important now," she told GQ. "Because I always wanted them. It was just hard for me to have friends."