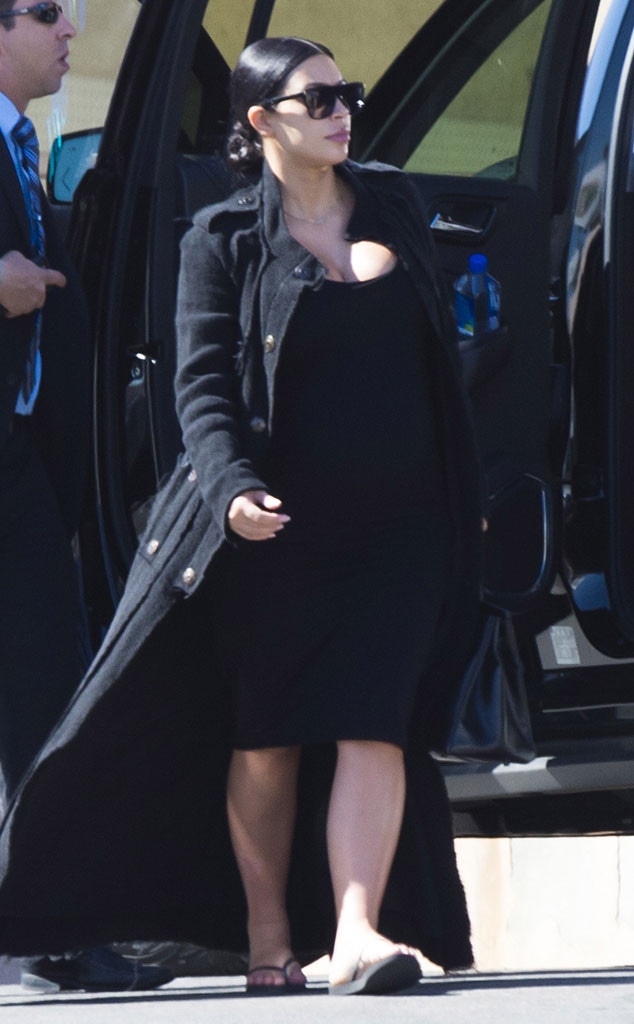 Galo/Premiere/FAMEFLYNET PICTURES
Family always comes first for the Kardashians and, if one sister is facing a crisis, she knows her built-in support system is just seconds away.
When Khloe Kardashian heard that ex husband Lamar Odom had been hospitalized in Las Vegas, she immediately hopped a plane to be with him and mom Kris Jenner and sister Kim Kardashian were by her side.
And now E! News has learned that it was actually supposed to be a celebratory time for the whole family. Sources confirm that Kim's baby shower was planned for this weekend and she of course opted to cancel the party entirely in the wake of what happened to Lamar.
"She's totally focused on being there for Khloé right now," an insider tells us.
The theme of the shower was "Troop Beverly Hills" (based on the 1989 movie) and was being hosted by Kim's longtime pal Allison Azoff at her family's Beverly Hills' estate, which is where Khloe and Lamar's wedding was held in September 2009.
Kim, who's pregnant with her and Kanye West's second child together, was spotted arriving at Sunrise Hospital & Medical Center today, where Odom remains in a coma after what doctors are saying was a drug overdose.
The 35-year-old former L.A. Lakers star was found unconscious Tuesday afternoon at Dennis Hof's Love Ranch South, a legal brothel in Pahrump, Nev. He was intubated at a nearby hospital before being transferred to Sunrise.
Kylie Jenner and Kourtney Kardashian arrived in Vegas today as well, and Khloe paid for Odom's father, Joe, and his children, daughter Destiny and son Lamar Jr., to fly into town.
Kevin Winter/Getty Images
Khloé filed for divorce from Lamar in December 2013 after four years of marriage and they both signed off on the split this past July; however, due to a file backlog in the L.A. court system, a judge has yet to sign the paperwork and they remain legally married.
The estranged spouses remained in touch off and on through the process of breaking up, with Khloé saying candidly in interviews that she had no regrets and that she still at times wished they could be together. Lamar, too, had told reporters as recently as May that he had hopes of saving his marriage.
For more on Lamar's condition and how Khloe is coping, watch Live From E! on Eonline.com at 12:30 p.m. ET/9:30 a.m. PT and tune into E! News Thursday at 7 p.m. & 11 p.m.