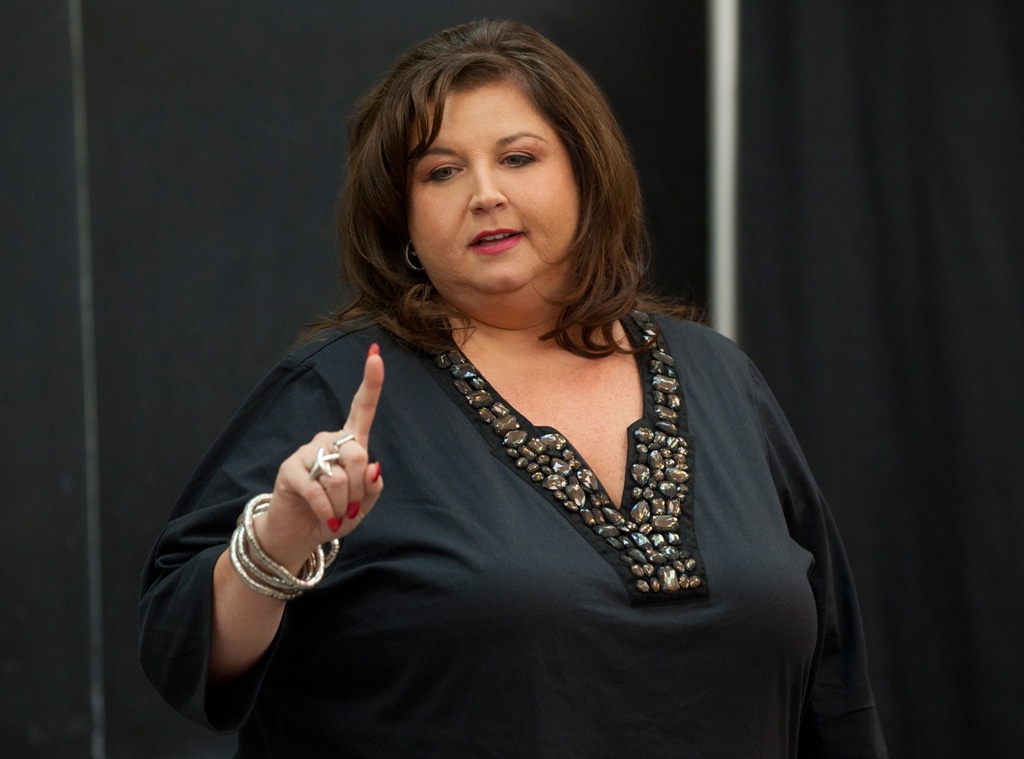 Lifetime
Dance Moms' Abby Lee Miller probably isn't dancing anymore.
The reality TV star has been indicted in Pittsburgh on charges of concealing her income for her appearances on the show in 2012 and 2013, according to the Pittsburgh Post-Gazette. In the indictment handed down Tuesday, Miller is charged with bankruptcy fraud, concealment of bankruptcy assets and false bankruptcy declarations. She allegedly hid more than $755,000.
The legal document charges while Miller was reorganizing her dance studio in December 2010, she was also scheming to "defraud the bankruptcy court" by hiding her true income she received from Dance Moms, any spinoffs, Masterclass studio sessions and merchandise sales. The indictment also alleges that the 49-year-old reality TV star had secret bank accounts to hide the income.
"Federal bankruptcy proceedings can be a lifesaver for honest individuals overwhelmed by debt resulting from any number of legitimate reasons, but allegations of fraud and abuse threaten the integrity of the bankruptcy process and the public's trust in it," said Special Agent in Charge Scott S. Smith of the Federal Bureau of Investigation's Pittsburgh Division in a statement. "We take our responsibility to pursue allegations of bankruptcy fraud seriously."
If Miller is convicted, she'll face up to five years in prison and a fine of $250,000 for each count of the indictment, which would total up to $5 million.
Lifetime debuted Dance Moms in the summer of 2011, and since then the network has aired three spinoffs. Season five of the original series has taken Miller and her dancers to Los Angeles, where she opened a new studio.
In other dance-related news, find out why Bindi Irwin has a new partner on Dancing With the Stars!