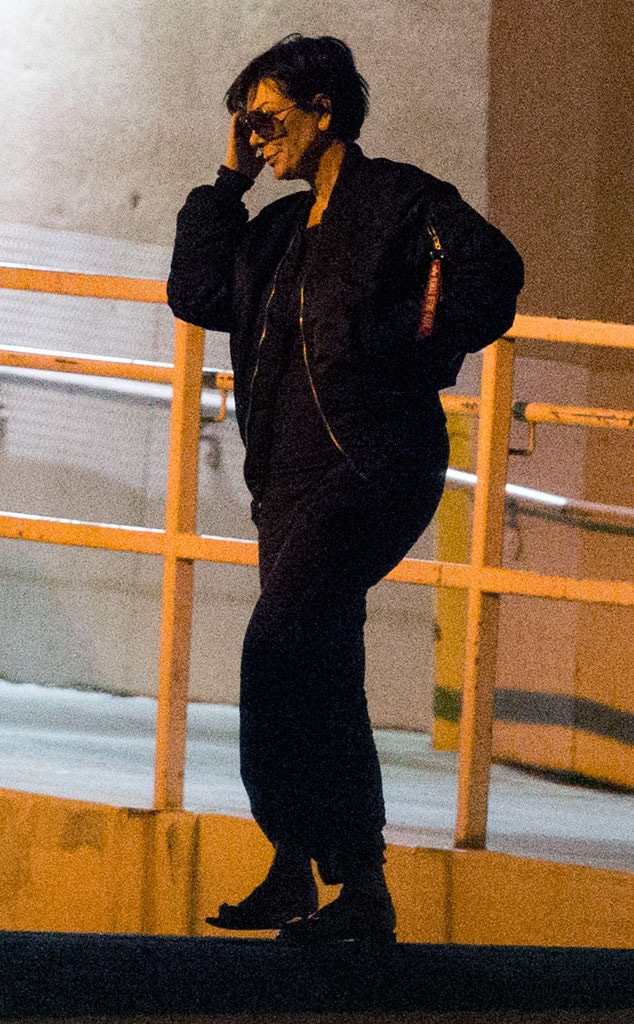 Splash News
Kris Jenner isn't doing well, either.
Although a source told E! News that Khloe Kardashian is "completely inconsolable" over Lamar Odom's hospitalization, it looks like her mom is just as distraught. A little before 5 a.m., the momager was spotted outside of Sunrise Hospital looking very somber, dressed in all black and wearing sunglasses to shield her eyes.
An insider revealed that the NBA player remains in "critical" condition, but E! News has learned that the prognosis doesn't look good. Lamar has yet to regain consciousness after being discovered by two female employees of the Bunny Love Ranch at 3:30 p.m. Tuesday afternoon.
Since the news broke, Khloe has been "heartbroken," according to a source. And while the reality star had "cut off contact with Lamar in the summer," she has been "worried about Lamar for a very long time." 
Elite Entertainment/Splash News
Meanwhile, Kris Jenner's boyfriend, Corey Gamble, was spotted in L.A. today at a recording studio with Justin Bieber. 
Khloé has spoken candidly about Lamar's health in the past, opening up on Keeping Up With the Kardashians about his issues and also telling E! News that he had characteristics he needed to "change."
"I will never, ever not love Lamar," she shared with us earlier this year. "I was so obsessed with him in a healthy way. He was my husband, and I still wish he was, and I don't think there's anything wrong with that."
She added, "There's nothing I can do. Lamar has to do things in order to change in that aspect, but yeah, if I had my way I'd be married to Lamar in two seconds."
Sadly, the news of Lamar's tragic hospitalization didn't come as a surprise to the 31-year-old reality TV star. A Kardashian family source told us that it wasn't "shocking" but "it is sad." The former Los Angeles Lakers player was rushed to a local hospital where doctors intubated him. He was then transferred to a Las Vegas hospital to receive treatment.
Khloé filed for divorce from Lamar on Dec. 13, 2013, after four years of marriage, citing irreconcilable differences as the reason for their split. 
For more on Lamar Odom's hospitalization and how Khloe Kardashian is coping, watch Live From E! on Eonline.com at 12:30 p.m. ET/9:30 a.m. PT and tune into E! News at 7 & 11 p.m. tonight on E!