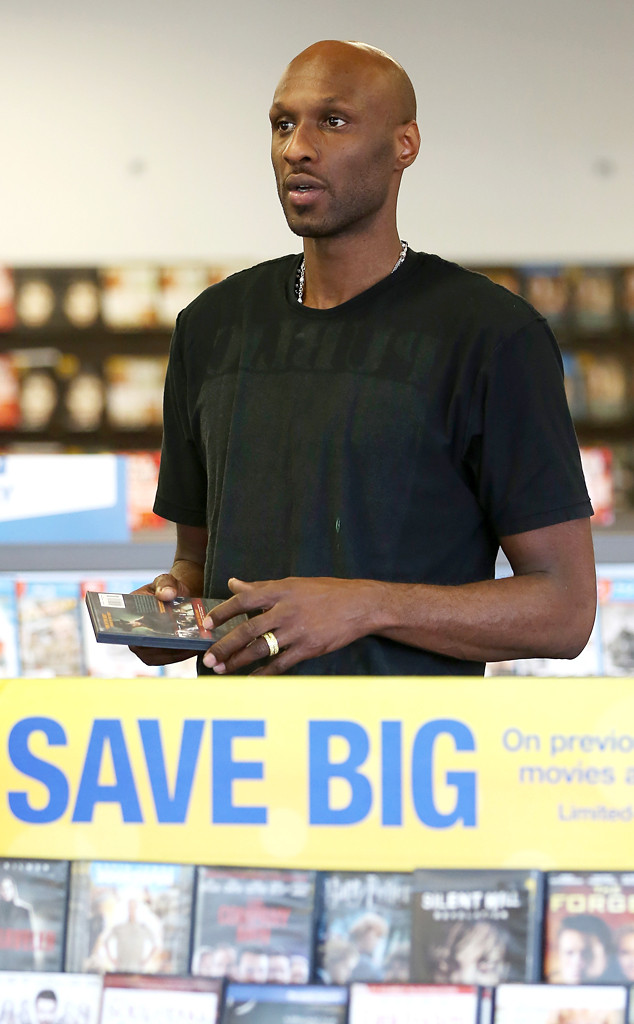 www.splashnews.com
UPDATE: The Nye County Sheriff's Department released further details about Lamar Odom, including that he "was stabilized and transported to Desert View Hospital arriving at 4:16 p.m." but that despite previous reports, the athlete was not airlifted to a second hospital "due to his stature."
The 6-foot-10 basketball player was subsequently transported via ambulance to a Las Vegas hospital. Nye County Sheriff's office also confirmed that detectives conducted an investigation on scene.
________
Lamar is currently hospitalized after he became unconscious in Nevada, E! News can confirm.
The former Los Angeles Lakers basketball star checked into Dennis Hof's Love Ranch South on Saturday in the town of Pahrump, and was found unconscious in his room by a member of the staff Tuesday morning after days of partying.
We've learned that staff immediately called 911 and followed the emergency operator's instructions to put Odom on his side when he began spitting up liquid.
E! News has learned that he was taking herbal Viagra during his stay at the ranch. However, it is not known if alcohol or drugs were in his room at the time that he was found.