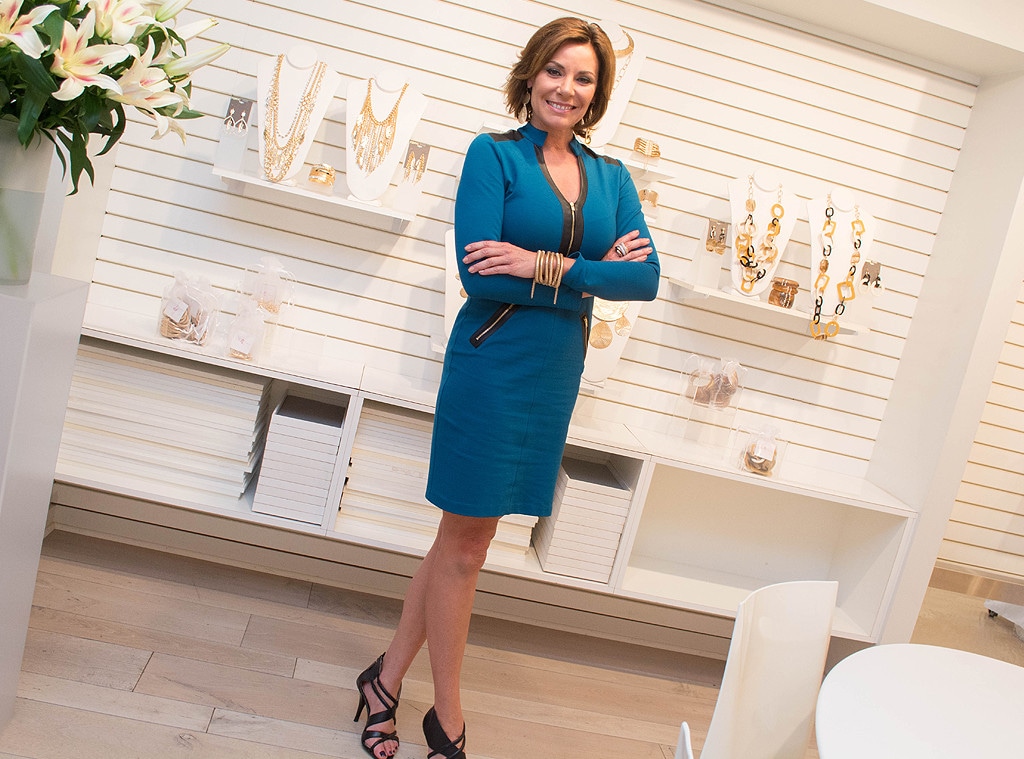 Courtesy Timmy Blupe
It's fall in the Big Apple, which always means one thing: The stars of The Real Housewives of New York are headed back in front of the cameras.
And while Bravo hasn't made a formal announcement regarding filming or casting, we'll bet the farm on the return of Luann de Lesseps, aka The Countess, aka "The Woman Who Stole Season 7 By Imploring Her Cast Mates To Just 'Be Cool. Don't Be All...Uncool.'"
E! News caught up with de Lesseps at the preview for her Countess Luann Jewelry Collection, which goes on sale at EVINE Live on Oct. 16. While giving us a first look at the gorgeous baubles, she chatted about the upcoming season of RHONY.
Although she and co-star Heather Thomson sparred last season over a number of issues—most memorably the mystery man Luann brought home during the cast trip to St. Barts—de Lesseps says she'll miss filming with Thomson, who recently announced she was leaving the show.
"It's bittersweet," de Lesseps tells E! News. "Heather is part of the family and it's always sad to see someone go, no matter what's happened in the past." And while she couldn't confirm exactly when season eight will begin shooting, she did say she's looking forward to it. "I have fun with Bethenny [Frankel]. I have fun with all the girls, save one or two."
In the meantime, her gems are keeping her busy. Countess Luann Jewelry comprises four collections—Gotham, Western Chic, St. Tropez and Classic Hamptons—each of which reflects part of her personal style. "It's chic and affordable," she says. "I make everything in New York and everything is under $60."
Also in the works: the long-awaited video for her single "Girl Code (Don't Be So Uncool)." Says De Lesseps: "It'll be out around the end of November, before the holidays. My friend Julie Klausner from Difficult People wants to join in so she'll be working with me. I want it to be funny."
Even with all that work on her plate, she's still making time for matters of the heart. "I am dating," she coyly states. "I actually just met someone I really like."
(E! and Bravo are both part of the NBCUniversal family). 
Watch:
LuAnn de Lesseps Sings New Song "Girl Code"