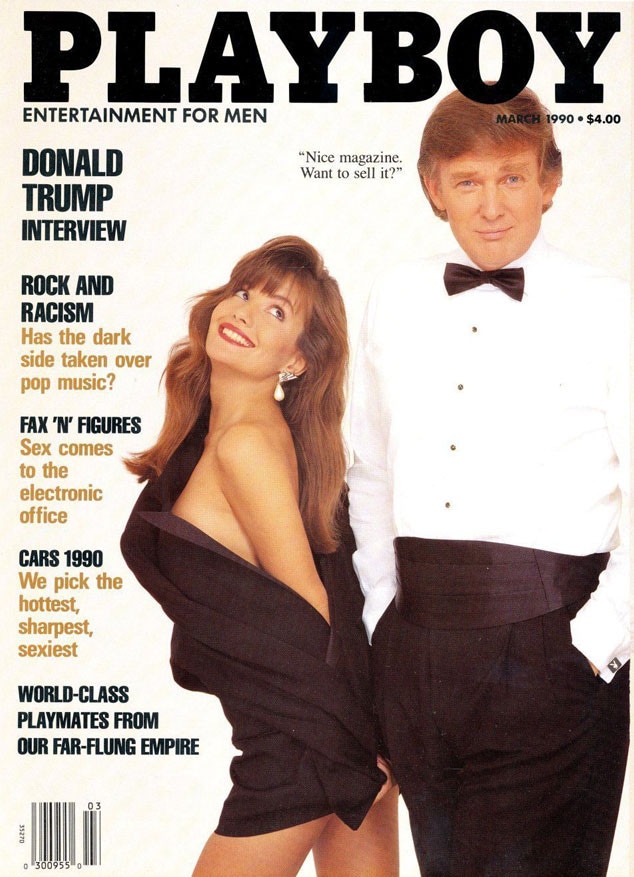 Playboy Magazine
It's official—Playboy is buttoning up.
The magazine that has become synonymous with the naked female form since its inception in 1953 by editor-in-chief Hugh Hefner revealed in a statement that times are changing—and so is Playboy's wardrobe. Starting with the March 2016 issue, nude photographs of models will no longer exist in any issue. 
"Playboy will continue to publish sexy, seductive pictorials of the world's most beautiful women, including its iconic Playmates, all shot by some of today's most renowned photographers," the publication said in a statement. "The magazine will also remain committed to its award-winning mix of long-form journalism, interviews and fiction."
For Playboy Enterprises CEO Scott Flanders, the change just makes sense at this time. 
"That battle has been fought and won," Flanders told The New York Times. "You're now one click away from every sex act imaginable for free and so it's just passé at this juncture."
He does have a point. In 1953, it was a surprising sight and equally secret pleasure to open the publication's first issue and see Marilyn Monroe splayed out completely naked on a bed of red velvet. Now, the shock-and-awe appeal awarded to customers by the mag's nude pictorials has been stripped away in the age of the Internet's single-click satisfaction. 
The drastic change in audience demands has taken its toll on not only the magazine's reputation, but also on it's sales. Currently, there are 800,000 magazines in circulation, a measly number in comparison to the millions that were sold in the United States in the 1970s at the height of its fame.  
For years, the magazine was an emblem of American culture—a historical snapshot of life in the land of the free. Hollywood's brightest stars, among them Madonna, Sharon Stone and Kim Kardashian, have posed as cover girls for Hefner, while legendary interviews with major American figures like President Jimmy Carter and Martin Luther King Jr. have played out on its pages. 
The issues have been credited with serving a notable role in America's sexual revolution and was a controversial element of the '60s and '70s feminist movement. 
It is that earlier focus on ground-breaking content and historical relevance rather than gratuitous skin that execs are looking to embrace in greater strides. 
"The political and sexual climate of 1953, the year Hugh Hefner introduced Playboy to the world, bears almost no resemblance to today," said Flanders in a statement.  "We are more free to express ourselves politically, sexually and culturally today, and that's in large part thanks to Hef's heroic mission to expand those freedoms. We will stay true to those core values with this new vision of Playboy's future."
Elayne Lodge/Playboy Enterprises
Other than bringing in wardrobe, the magazine's redesign will feature a "cleaner, more modern style," according to Cory Jones, chief content officer at the magazine responsible for initially suggesting the change and redesigning Playboy.com last year. The highly-coveted "Playmate of the Month" centerfold honor will remain in tact, but will be modified.
"A little more accessible, a little more intimate," Jones told The New York Times of what's in store for future photo shoots. Per the newspaper, it is undecided whether the centerfold position will also continue. 
"Don't get me wrong," Jones said of the decision to go nudity-free. "12-year-old me is very disappointed in current me. But, it's the right thing to do."
Watch:
Playmate of the Year Is Proud of Spread