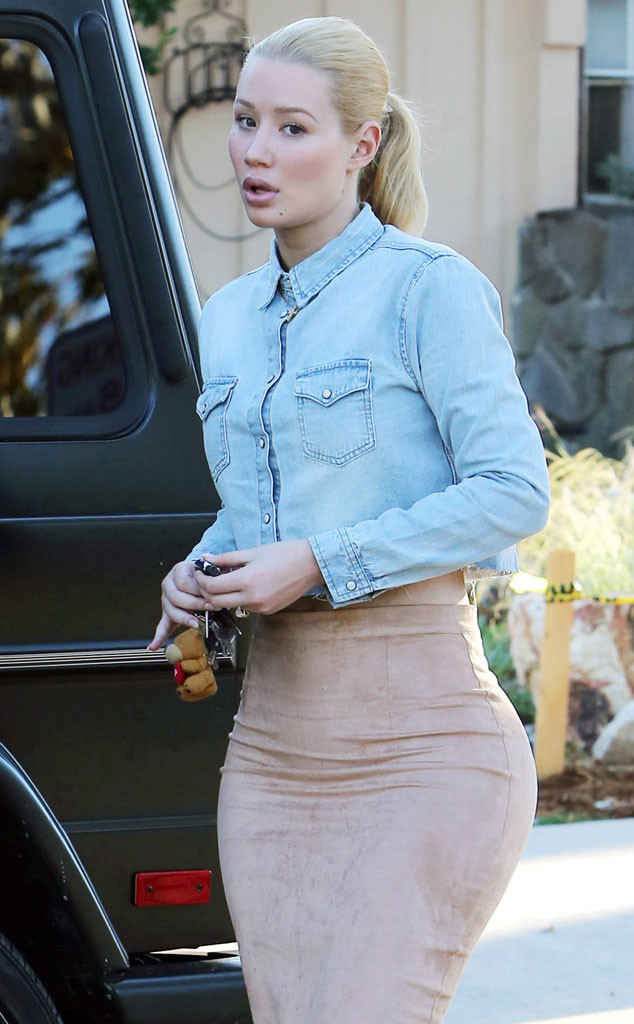 Miguel Aguilar, © PacificCoastNews
Iggy Azalea made sure she came in loud and clear.
The Twitterverse had some words to share earlier today after Rita Ora reportedly told The Sun that she's interested in rounding up some fellow pop star gal-pals for a remake of Labelle's 1975 soul classic "Lady Marmalade."
"I'm trying to round up the troops," Ora told The Sun, per Billboard.com. "I think it would be me, Miley Cyrus, Charli XCX—she'd be fun—and Iggy."
Well, it looks like the people on social media weren't the only ones who weren't a fan of this idea.
Iggy very bluntly explained to her followers (and those who criticized the idea) that she doesn't want to have anything to do with Ora's idea: