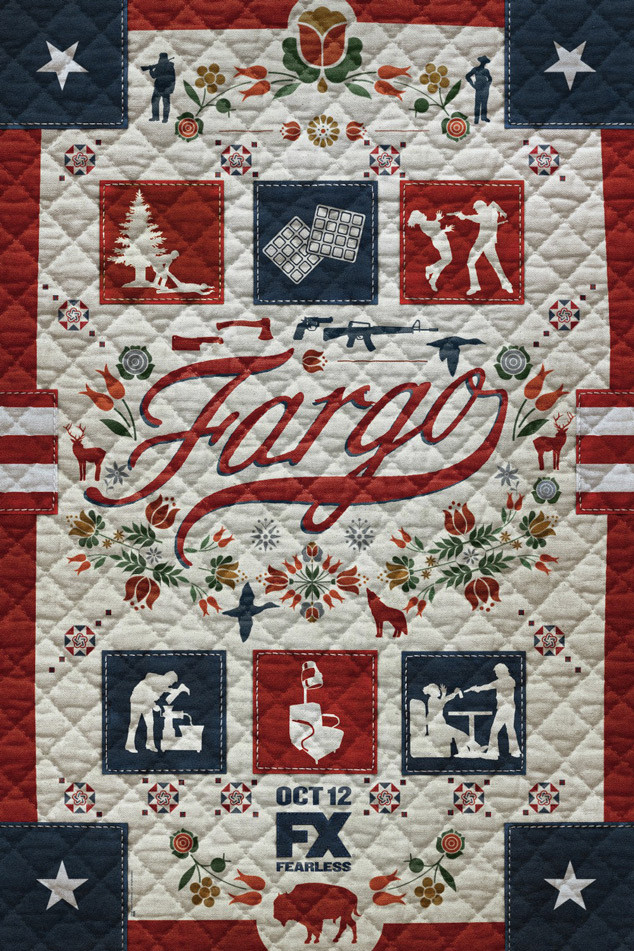 FX
Everyone, you can let out the collective breaths you've been holding as you waited to see if Fargo season two was going to be just as amazing as season one of the FX drama. Congratulations, Fargo team! It's still incredible. No True Detective disappointment here.
Creator Noah Hawley told E! News shortly before the premiere that he didn't worry too much about living up to people's expectations for new episodes.
"I feel a creative pressure to tell the best story that I can tell, but I like to say that network television trained me to do one year and out. I write novels also, so I'm used to putting 18 months of my heart and my soul into something and then starting something else. On some level that's normal for me," he says.
But that doesn't mean there was no pressure involved. "At the same time it was a bigger year, much bigger story, a lot more moving pieces, the production requirements were huge, and the fiscal realities of making a show are what they are. It's not like we could go back and say we need to double our budget because we're telling a bigger story, so you have to figure out how to produce a 10-pound show in a five-pound box."
It seems they've succeeded, as the saga involves a scary shipping magnate crime family, the Kansas City team that wants to take them over, the young married couple covering up a hit-and-run, and the state trooper investigating the triple murder at the Waffle Hut that starts off all the drama.
And, in the middle of it all, Kirsten Dunst is a bright ray of sociopathic sunshine, and we're so excited to be delighted by her on a weekly basis. 
What did you think of the Fargo season two premiere? Vote in the poll below and then head to the comments to weigh in!
Fargo airs Mondays at 10 p.m. on FX.
Fargo Season 2: Love it or Hate it?
Related:
The Amazing "Fargo" Scene You Never Saw