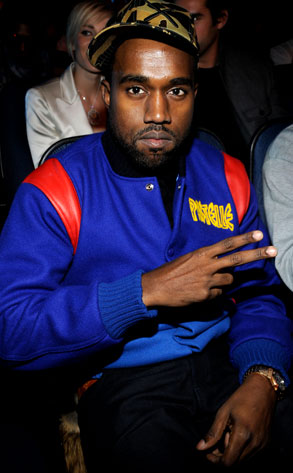 Kevin Mazur/Getty Images
Kanye West can't make up his mind.

On Sunday, he took to the stage at the American Music Awards and proclaimed: "It's our responsibility as musicians to keep pushing each other. We will be the new Beatles, the new Hendrix. I want to be Elvis."
While Presley die-hards were none too pleased, the rapper is now singing a different, even more haughty tune.
"I really should have thought that out more because that statement was actually really incorrect," West told E! News' Ryan Seacrest this morning. "Actually, the true statement was, 'I want to be better than Elvis.'
"For some reason, people hold icons in a way where they feel like the people before them can never be as good as the people in the past," he explained. "We should study what they did and get better."
So, if Elvis was the King, what would that make Kanye? Czar? Sultan? Master of the Universe?