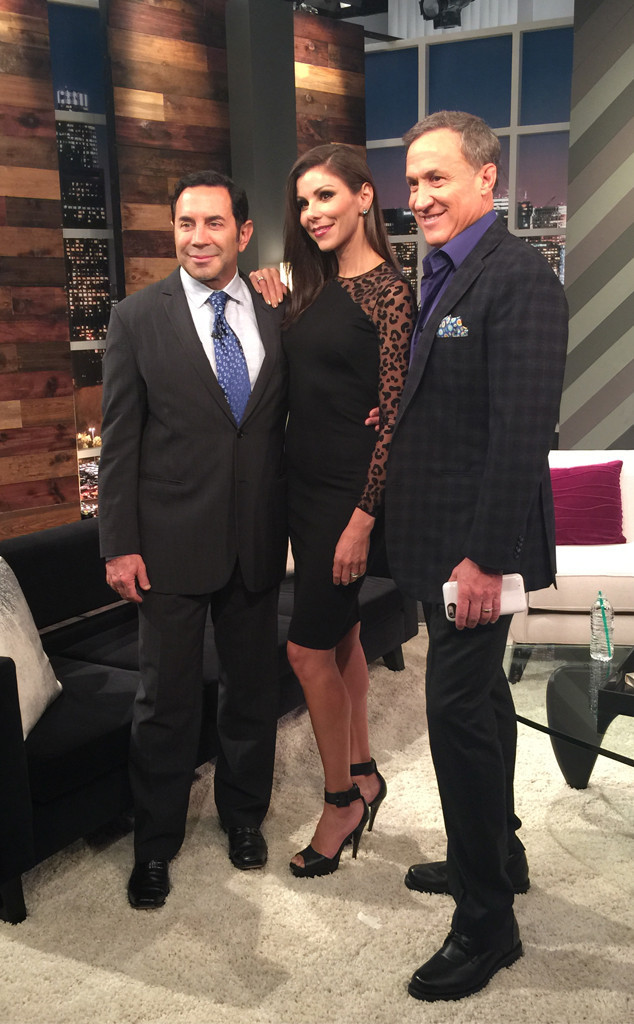 Carrie Dilluvio
Are you ready for Botched: Post Op?
On Tuesday night, the first of three Botched specials called Botched: Post Op will premiere on E!
The specials will air following the Oct. 13, 20 and 27 episodes of Botched and will be co-hosted by doctors Paul Nassif and Terry Dubrow, as well as Terry's wife, The Real Housewives of Orange County's Heather Dubrow.
When we sat down for an exclusive interview with the doctors from Botched, they told us all about the special episodes.
"We go inside Botched to see all the things you don't see in that limited one hour period that we have to explore the patient's lives and explore our interaction," Terry says. "We take all the layers off, take the dressings off and really go see what Botched is all about behind-the-scenes."
Terry also talked excitedly about his wife co-hosting the show. "She has her own unique perspective because she lives Botched with us," Terry revealed. "She's known Paul forever. She's known me only two years longer than she's known Paul. So she has her own unique perspective about Botched and how it's affected us. She's heard all the stories as we go through it because we live them."
On the show, the trio will get to discuss what happened on the latest episode of Botched and each co-host will bring their own perspective.
There will also be guest appearances on the show from Botched patients and friends like The Shannon Twins, Tiffany "New York" Pollard, and the "Human Ken Doll" Justin Dedlica.
So if you love Botched, you're going to love these three-episode specials!
Watch an all-new Botched Tuesday at 9 p.m., only on E! Then watch the premiere of Botched: Post Op at 10 p.m.!
Related:
"Botched" Docs Dish on Emotional New Season