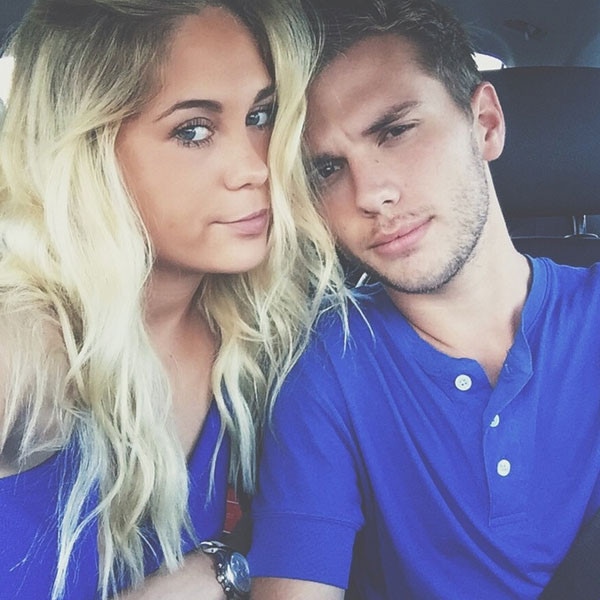 Brooke Noury
You win some, you lose some—just the stars of Chrisley Knows Best!
Savannah Chrisley and Chase Chrisley had two very different weekends—she took home the title of 2016 Miss Tennessee Teen USA, which gave the whole family reason to celebrate. Her brother, on the other hand, broke up with girlfriend Brooke Noury.
Chase, 19, confirmed to E! News Monday that the couple had split. He also deleted Brooke's image from his social media accounts, doing his part to virtually erase their online history together. Brooke, as of Monday afternoon, had yet to do the same: She still has several snaps of herself and her ex-beau visible on her VSCO page.
The Chrisley Knows Best star was beyond excited for his sister's big win this weekend, but that alone didn't quite get him over those breakup blues. On Saturday, he tweeted he was "Speechless," followed by, "It's amazing how deceitful people can be" on Sunday.
The cryptic posts continued, with Chase tweeting, "If you get in a relationship you're dumb af...Get your cash don't worry about em," and, "At the end of the day all that matters is taking care of yourself and your family... Anybody outside of that is irrelevant."
Oh, boy. So what happened? One source alleges that Brooke was unfaithful during the relationship, but that's yet to be confirmed at this point. For now, we'll just chalk it up to young love.
Chase's dad, Todd Chrisley, doesn't seem too concerned about his son's weekend woes. When E! News asked for comment about his son's breakup, he responded, "What relationship? You're 19."
Chrisley Knows Best returns Nov. 10 at 10 p.m. only on USA Network.
(E! and USA Network are part of the NBCUniversal family)
Watch Todd Chrisley reveal the sweetest gifts his kids always give him in the video below.
Watch:
Todd Chrisley Shares "Father's Day" Wish List