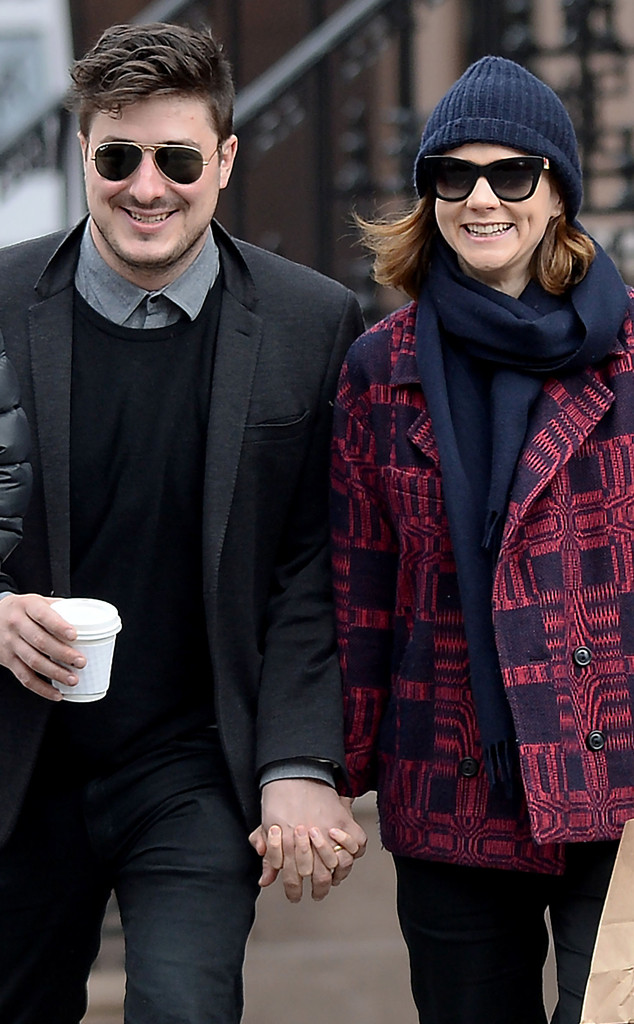 Doug Meszler / Splash News
It's a girl for Carey Mulligan and Marcus Mumford!
Only a few days after E! News exclusively confirmed that the 30-year-old actress had given birth, Mulligan revealed on The Graham Norton Show that she and her musician husband welcomed a baby girl "three weeks ago." She appeared on the talk show alongside Meryl Streep to promote their new film, Suffragette.
A source told us that everything in the Mulligan household was running smoothly since giving birth.
"Carey has given birth to a healthy and happy baby," the insider revealed. "She is just enjoying this time with her family and close friends."
Mulligan looked gorgeous while appearing on Graham's sofa, putting her amazing post-baby body on display in a low-cut, black pantsuit. Nicole Kidman and Nigella Lawson also looked phenomenal in their all-black ensembles. It looks like the theme of this interview was black LOL.