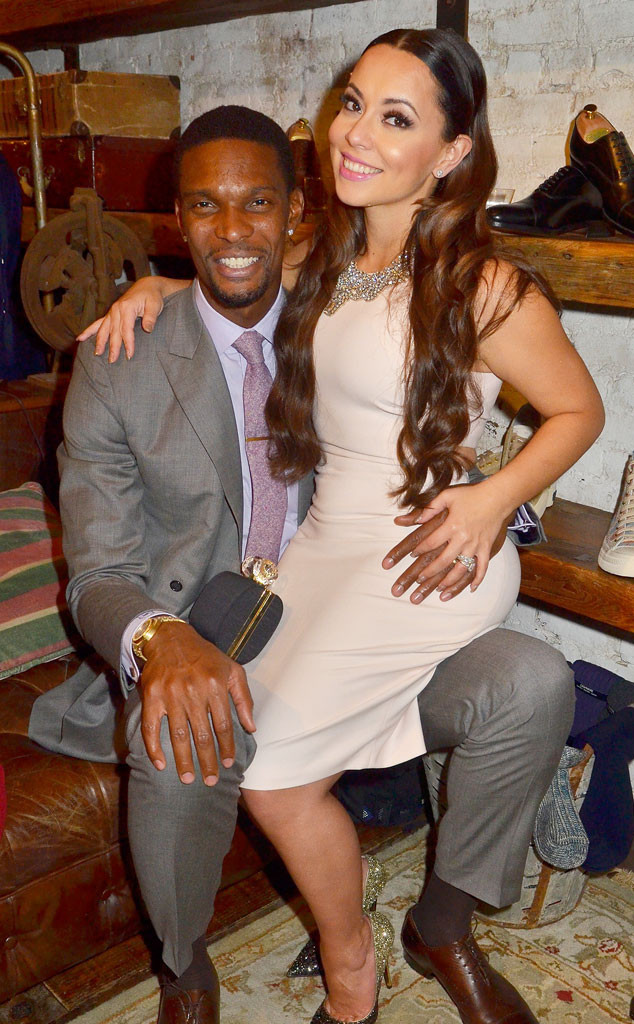 Kris Connor/Getty Images for Mr. Nice Tie
The Miami heat has been turned up in the Bosh house because the couple recently revealed they're expecting not one, but two babies!
"Chris and I are so excited about having twins," Adrienne Bosh revealed in an interview with People.
The 30-year-old expectant mother and Miami Heat basketball star already have two children, a daughter, Dylan Skye Bosh, 1, and a son, Jackson Bosh, 3. Chris Bosh also has daughter, Trinity Bosh, 6, with ex-girlfriend Allison Mathis.
While the Bosh house is already bustling with tots, mom Adrienne admits the couple couldn't be happier—especially since pairs run in their family.
"The whole thing is amazing," Adrienne said. "The Bosh side of the family has two sets of twins, so they are overjoyed at the news of having another generation of them."
The joyful news comes as a welcomed relief during a particularly stressful year for the couple. Chris had to miss the remainder of the NBA season when doctors found a blood clot in his lung in February.
"I was by his side until he gained back his strength and recovered," Adrienne admitted. "In fact, it was Chris who reminded me to go back to work and get the store open. He is so supportive."