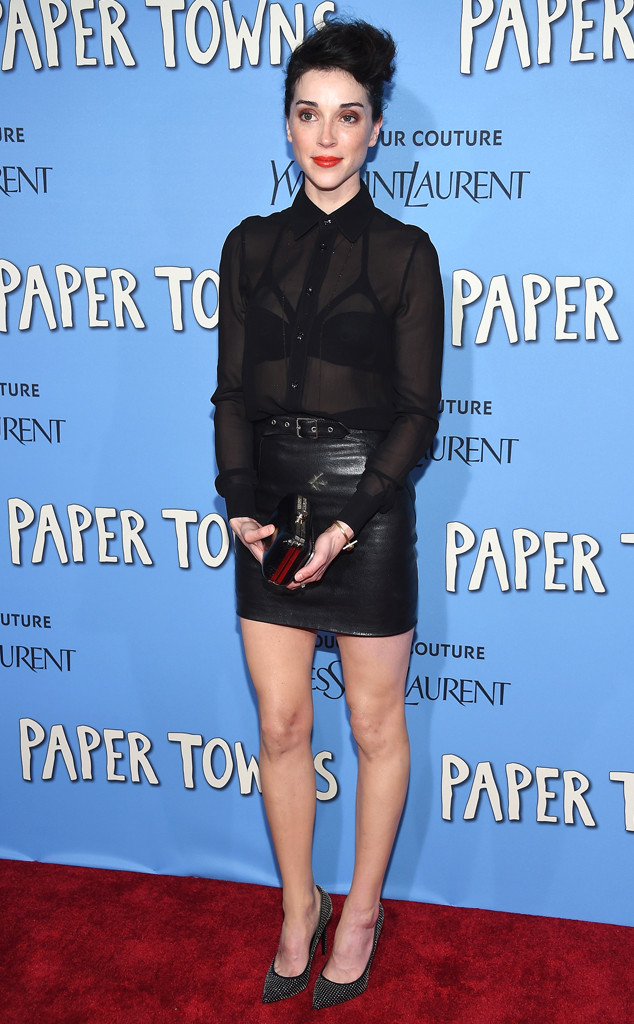 Dimitrios Kambouris/Getty Images
Order up!
Singer-songwriter St. Vincent, supermodel Cara Delevingne's girlfriend, recently helped serve food and drinks at her sister Amy Clark Savoie and brother-in-law and chef Andrew Savoie's new restaurant Resident Taqueria in Dallas, Texas.
"It's an honor to be a part of the Resident Taqueria opening weekend. #Dallas #tacos #LakeHighlands," St. Vincent, 33, tweeted on Sunday.
A manager told E! News exclusively St. Vincent helped out on Thursday, Friday and Saturday.
"It was our opening weekend and she just came into town and offered to help," she said. "She was our bartender and our server all weekend."
"She was just doing it as an excellent sister and knew we needed the help," the manager said. "The restaurant was super busy and it was fantastic to have such a great reaction from the neighborhood about the restaurant."
Several patrons recognized St. Vincent, whose real name is Annie Clark, and took to social media to express their surprise. They even Instagrammed a pic of St. Vincent at the restaurant.