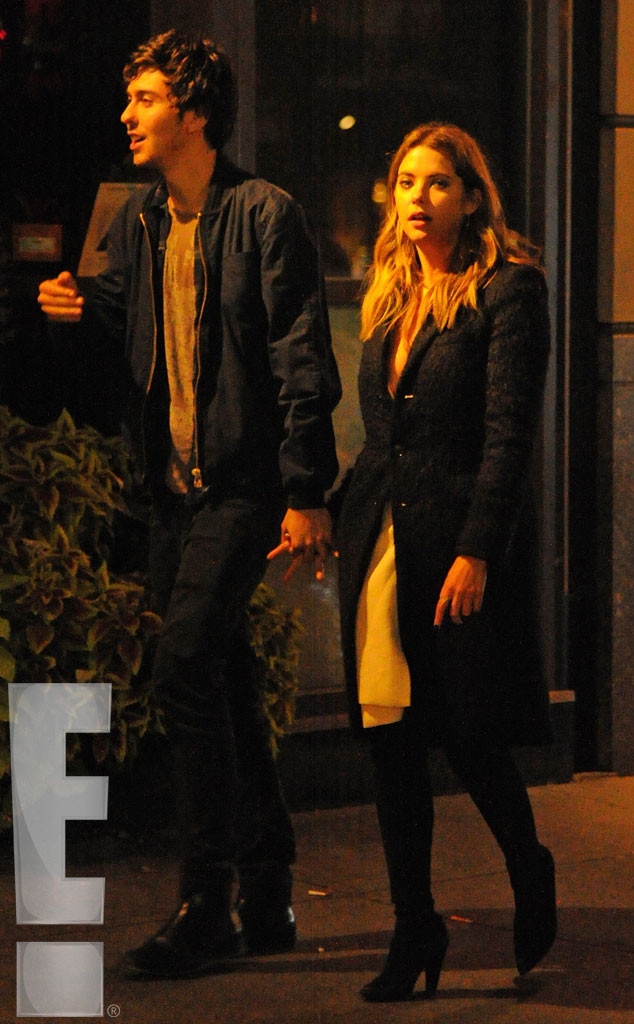 JosiahW / Splash News
UPDATE: A source reveals to E! News that the twosome was just at the same party. In fact, he was simply trying to be a gentleman and block the photographers.
——————
Well, if it isn't a couple of cuties!
Ashley Benson, 25, and Nat Wolff, 20, were spotted walking and holding hands after leaving The Wayfarer in New York City on Saturday night. The Pretty Little Liars star wore a light dress, paired with a chic knee-length black button-up wool coat and knee-high black heeled boots. They were also seen laughing together.
Benson and Wolff, best known for his roles in the movies The Fault in Our Stars, Paper Towns with Cara Delevingne and most recently, The Intern, have not commented on the nature of their relationship.
Benson was in town for New York Comic-Con, which she attended with her Pretty Little Liars co-stars. They are promoting the second half of Pretty Little Liars season 6, which will begin to air on Jan. 12.
Michael Stewart/Getty Images
The actress had previously dated Ryan Good, Justin Bieber's former stylist, on and off. She talked to Fashion magazine about her love life earlier this year.
"Relationships are so hard in this business," Benson revealed. "I don't think I would be able to date a high-profile actor the way Angelina Jolie has. Her and Brad have done a good job at keeping private but I'm sure that takes work. It's too much attention when two powerful people are together. Everything is heightened and exaggerated. The strangest thing that I've read is that I've dated all the male co-stars I've had on Pretty Little Liars. None of it is true. It's disgusting."