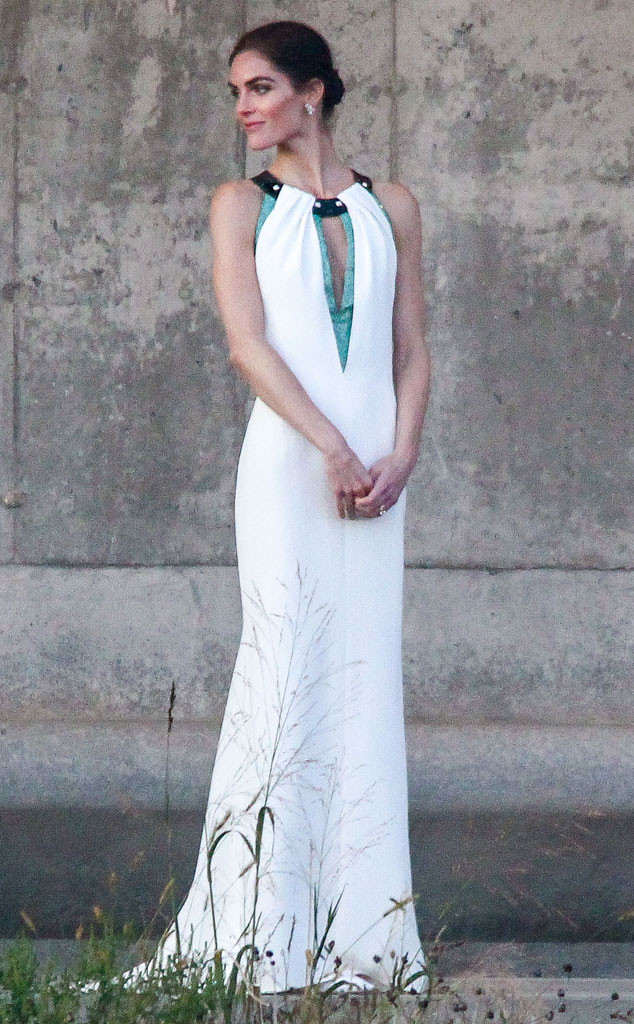 Matt Agudo/INFphoto.com
What a wedding dress!
Hilary Rhoda and Sean Avery exchanged vows at an beautiful and intimate evening wedding ceremony at Water Mill in The Hamptons on Saturday. The 35-year-old former NHL player and 28-year-old model walked down the aisle in a stunning and unique white Carolina Herrera gown with a plunging neckline, sparkling green underlay (which looked blue and silver at times due to the lighting), low-cut back and black, round studded collar. She wore her hair in a bun and paired the look with a cathedral-length veil.
Avery had told E! News in 2014 that she hoped to see Rhoda wear "something untraditional" on their big day, adding, "I don't think she needs to wear white."
"I think women on their wedding day think completely different than the way I am thinking now," he added.