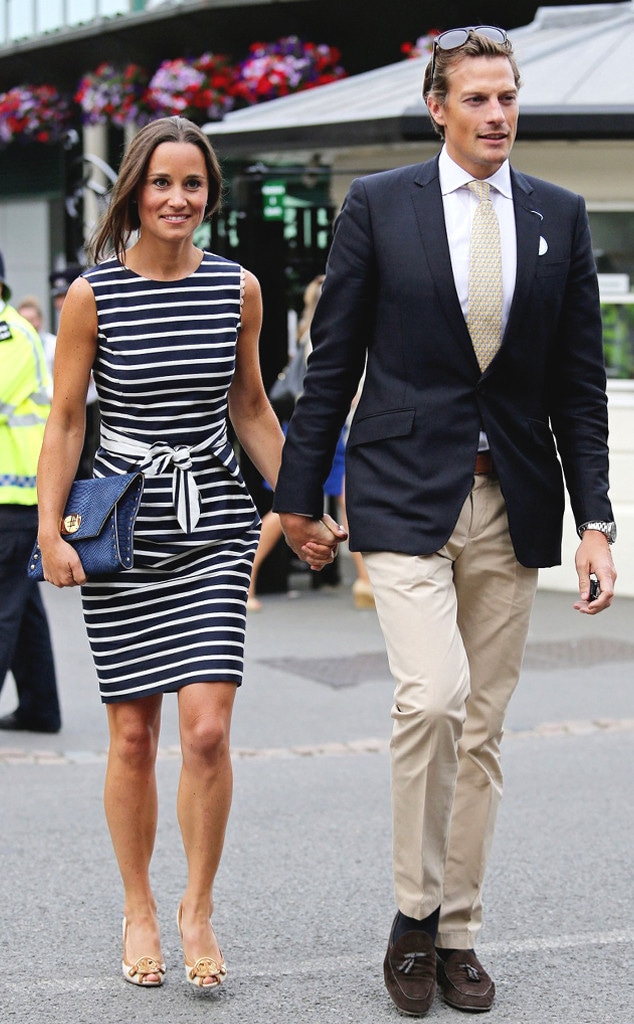 © PacificCoastNews
Pippa Middleton is officially a single lady!
E! News can confirm Kate Middleton's sister has broken up with longtime boyfriend Nico Jackson after almost three years of dating.
While the couple looked happily in love while attending summer weddings and even sparked engagement rumors back in 2013, a source revealed to E! News that the relationship has been challenging for about a year.
Ever since Nico moved to Geneva for work last summer, the pair began to have trouble seeing each other on a regular basis.
"Long-distance didn't work, especially with how busy Pippa was," a source told E! News. "A lot of their problems stemmed from the fact she was always busy working—as was he—and they never had time for one another."
In fact, one of their last public appearances with last month when they were seen leaving a healing arts center in London that offers workshops in yoga, meditation and healthy cooking.
A few days later, however, Pippa was spotted having lunch with her ex-boyfriend Alex Loudon at an outdoor restaurant.
While royal watchers argue that the two made a good couple, our source believes that Pippa isn't ready to settle down. Instead, the 32-year-old is focusing on her career that includes retraining to be a nutritionist.
"Pippa is fiercely ambitious," our source shared before adding she is not ready to get married just yet.
Love all things Royals? Watch season two of The Royals premiering this November only on E!
Kim Kardashian reacts to Pippa Middleton's booty comments in the video below!                  
Watch:
Kim K. Reacts to Pippa Middleton's Booty Comments