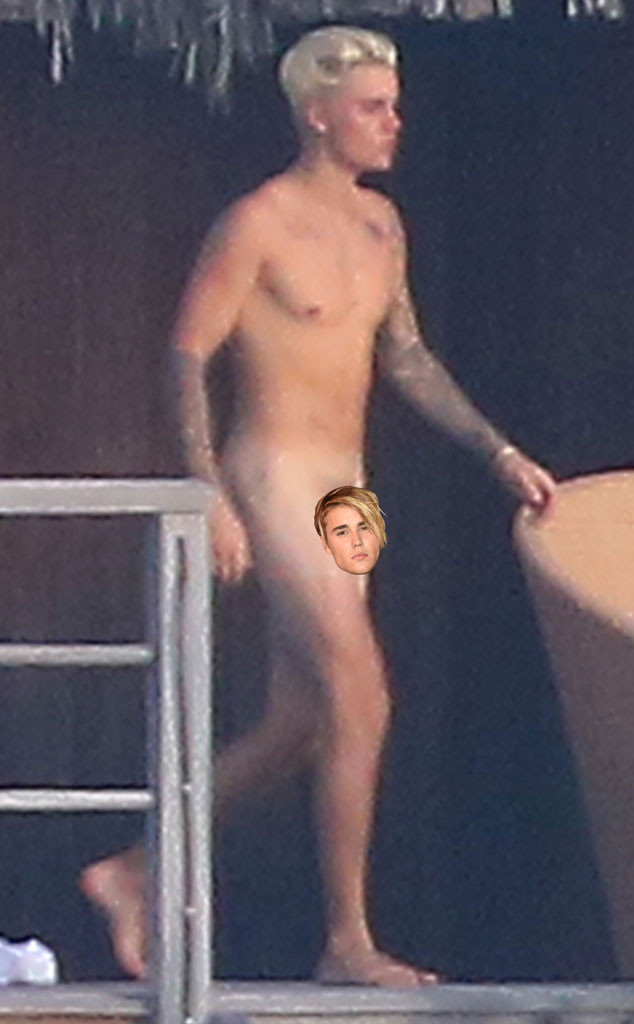 FAMEFLYNET PICTURES
It was the penis and butt heard seen 'round the world.
Justin Bieber was relaxing completely naked (casual) in Bora Bora recently when a photographer caught him in his birthday suit. Photographed with everything out and about for our eyes to absorb, Justin carried on with his life as if he didn't know what was coming (pun intended).
And he definitely didn't.
The New York Daily News first posted the photos with the typical blurry censors, but that didn't stop the Internet from being all Internetty and posting the raw images, with the Biebs' butt and penis on full display. A social media freak out ensued. Some were in awe of what the "What Do You Mean?" singer was slinging while others were perturbed by the lack of privacy of it all.
They're the pictures that are launching a thousand discussions: Where do we draw the line when it comes to celebrity privacy? How far is too far when it comes to snapping a photo and, finally, is this the ultimate schadenfreude?