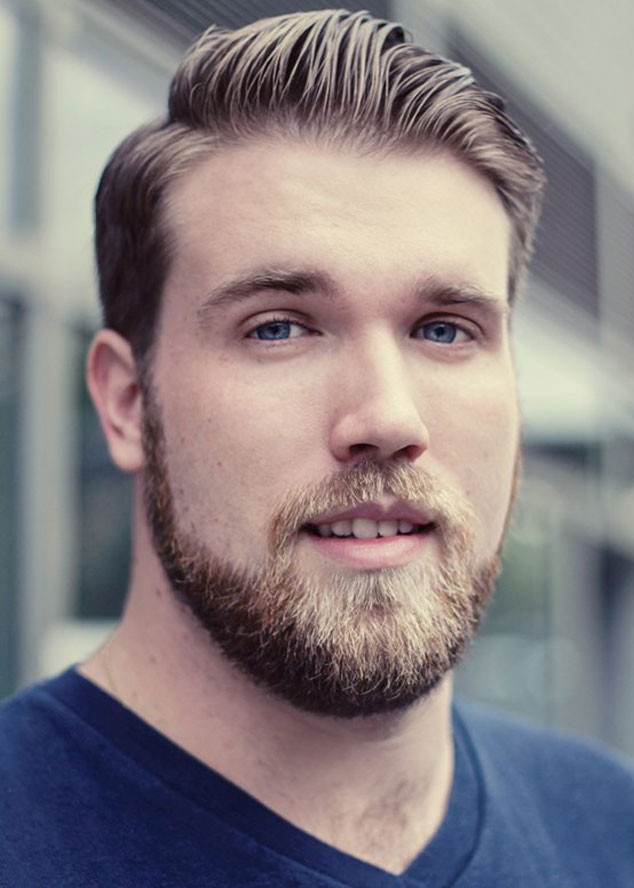 Courtesy: Zach Miko
In one of the most recent public efforts to accommodate the male plus-size community, Target has embraced Zach Miko, the website's first plus-size male model.
Standing over 6 feet tall with a full beard, it's hard not to notice the 26-year-old blue-eyed hunk, especially when his photo is surrounded by a sea of straight-sized models in a "big & tall" section.
"I never understood why looking at big and tall clothing, they show me these Abercrombie & Fitch-style, really cut, really fit guys," Miko said in an interview with People. "These guys aren't buying XXL tall T-shirts, these guys aren't buying 42-inch pants, but they're the guys you see modeling it."
This situation has been a decades-long problem with men and women's retailers, which have consistently promoted larger sizes with smaller models. Fortunately, plus-size models have been far more embraced in recent years, particularly due to the efforts of body positive pioneers like Ashley Grahamwho recently helped women's retailer Lane Bryant launch the #ImNoAngel campaign to redefine what kind of body is considered sexy.
"With everything that's been going on with women's fashion and body inclusivity and self-image, it's interesting that male brands have [just started] stepping up to do the same thing," Miko said. "It's fun to be on the precipice of that."