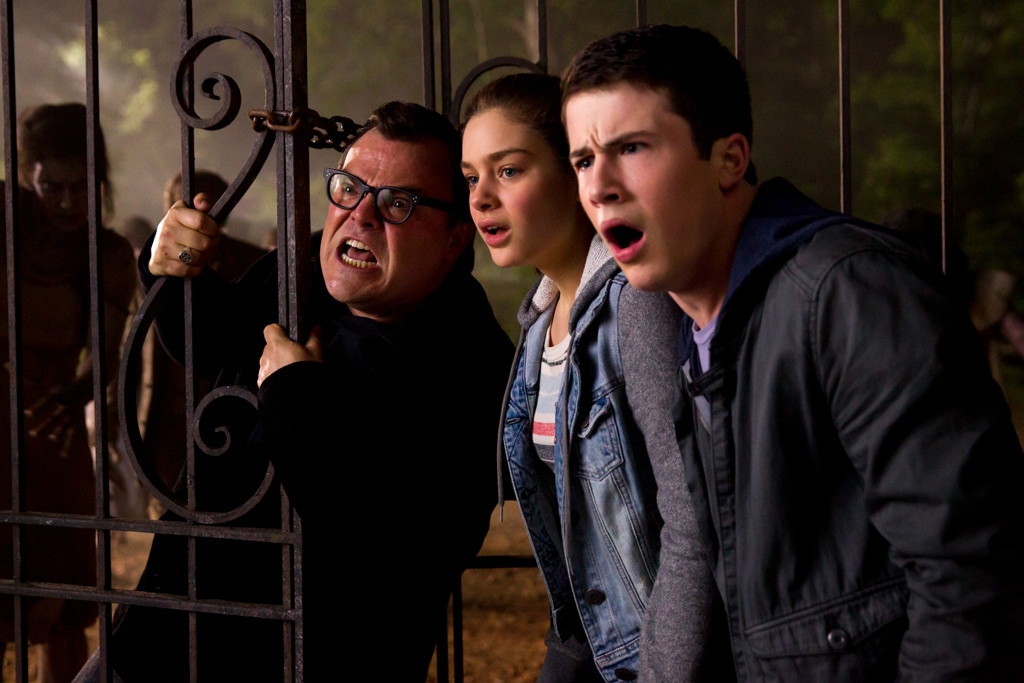 Columbia Pictures
Jack Black's upcoming Goosebumps movie may seem like a childish flick on the surface, but the 46-year-old actor is giving us a different perspective about how the film helped him, as an adult, overcome some of his own demons.
Opening up in an interview with Parade magazine, he says, "Goosebumps was a great adventure and a really fun role. It's about forgiveness and not letting your rage and thirst for revenge control you, but it's also about how some of those darker emotions can be used to create great masterworks. I play a guy with a dark past and a brilliant mind, wrestling with his own demons, literally."
Black feels like he can relate, recalling his own struggle with drugs in his teenage years after his parents got a divorce.
"I remember just lots of turmoil from that time period," he says. "I was having a lot of troubles with cocaine…I was hanging out with some pretty rough characters. I was scared to go to school [because] one of them wanted to kill me."
Eventually, he sought advice from a school counselor and was able to free himself of some of those demons.
"I spilled my guts, telling him I felt guilty about stealing from my mom to get money for cocaine," he recalls the emotional moment. "I cried like a baby. It was a huge release and a huge relief. I left feeling euphoric, like an enormous weight had been lifted from me. It changed me."
Black—now a parent to two boys, ages 7 and 9—says his tumultuous childhood sort of turned him into a "helicopter" parent, as he describes it.
Imeh Akpanudosen/Getty Images
"Sometimes I think maybe I'm a little bit of a helicopter dad hovering above my kids and making sure that they never are in harm's way," he explains.
His protective demeanor also stems from another dramatic period in his life: his brother's death.
"Losing a family member is the worst thing I could imagine," he says. His brother died from AIDS in 1989, at just 31-years-old.
"I have two gay siblings: my big sister, Rachel, and my big brother, Howard," he says. "He was a big influence on me. He took me to my first rock concert. I was 11; he was 23. He was so vibrant, creative, amazing. He shaped my taste in music."
He continues, "[Death] didn't happen quickly. We all saw the deterioration. He was only 31. So very young. We were robbed of something precious. It was devastating. It was hard for all of us, but it was hardest for my mom when we lost Howard. She's never really recovered."
Read his full interview in Parade.