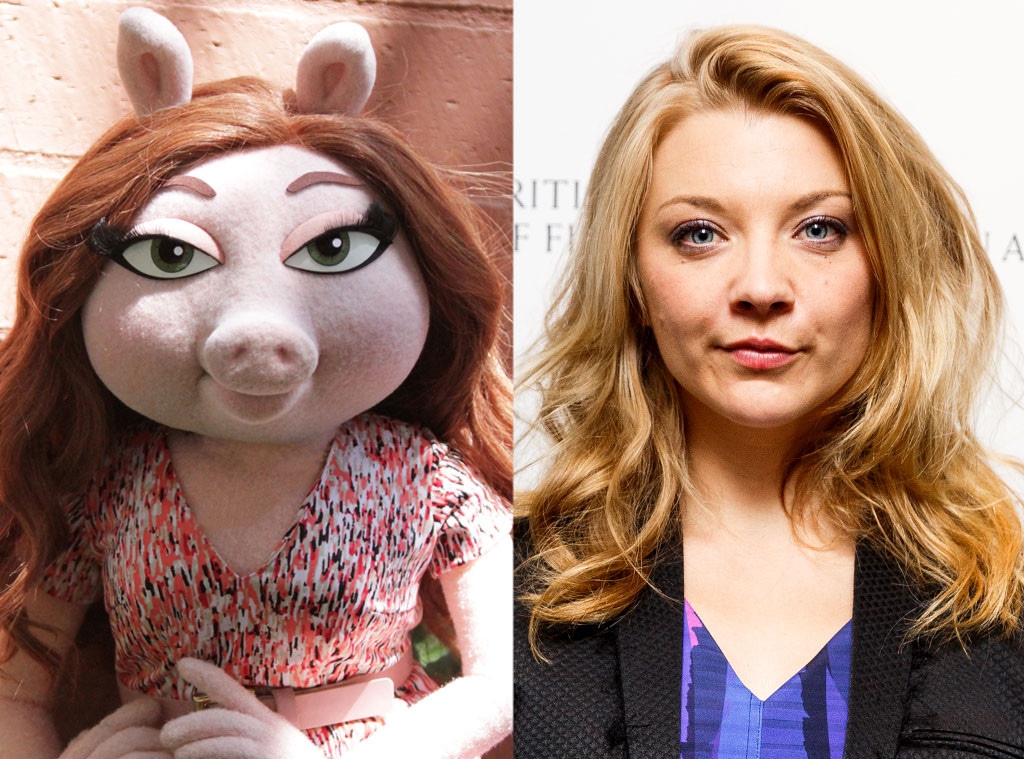 ABC, Getty
Natalie Dormer has heard your Muppet comparisons. In fact, she's heard pig comparisons her whole life, so you're not that original. The Game of Thrones star appeared at New York Comic Con (where the cast dodged questions about Jon Snow's fate, while poking fun at all the hubbub) and discussed the resemblance between herself and Denise, Kermit the Frog's new girlfriend on The Muppets.
"When I saw Kermit's new girlfriend, I was like 'Maybe I'm a bit responsible for that," Dormer told the crowd at NYCC. Huh? How? Dormer admitted she had been bullied as a kid for her nose.
"There's a scene in season three where I'm walking on all the cliffs with Sansa, and I'm telling her how I was teased as a young girl for my nose," Dormer said, according to EW. "I asked in a dinner with David [Benioff] and Dan [Weiss], 'Please, can you put in a line about a pig nose? I was bullied at school, I used to get told I had pig nostrils. I said for my own demons, it would be sticking two middle fingers up to the bullies of my childhood. If you watch the DVDs, you'll see me oinking backstage...I brought up the pig subject myself."
"I've already made the comparison of my nostrils to a pig, so I can't complain [about Denise]," she said.
Now the countdown is on until Dormer pops up on The Muppets and gets karate chopped by Miss Piggy when she mistakes her for Denise…
Watch:
Kermit The Frog and Pepe The King Prawn Play Celeb Tinder