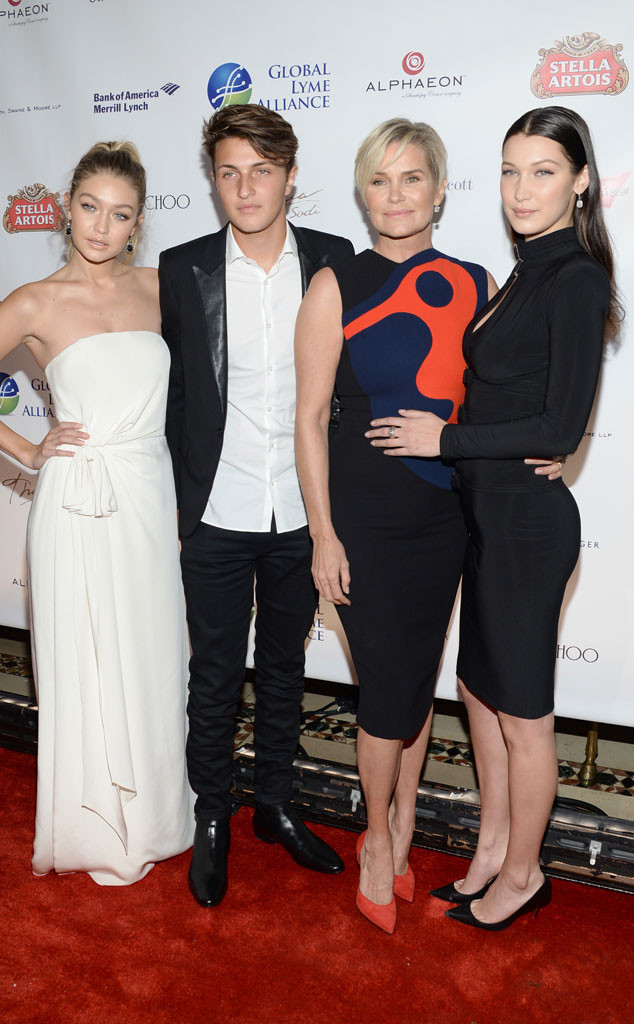 Evan Agostini/Invision/AP
Yolanda Hadid is not the only person in her family who is suffering from lyme disease.
The 51-year-old Real Housewives of Beverly Hills cast member disclosed new information about her family's affliction with lyme disease—both children Anwar Hadid, 16, and Bella Hadid, 19, have also suffered from the chronic illness.
Foster made the announcement while accepting the "Power of One" Award at the inaugural Global Lyme Alliance gala in New York Thursday.
"When my two youngest children, Bella and Anwar, were diagnosed with chronic Lyme disease in early 2012, watching my babies struggle in silence in order to support me in my journey struck the deepest core of hopelessness inside of me," Foster said while standing at the podium.
Foster was diagnosed with the tick-borne illness in 2012 and has been vocal about her struggle with the disease while starring on the Bravo show and through her social media accounts. Husband David Foster and her three children, including breakout fashion model Gigi Hadid and her boyfriend Joe Jonas, attended the event in support of their beloved mother.