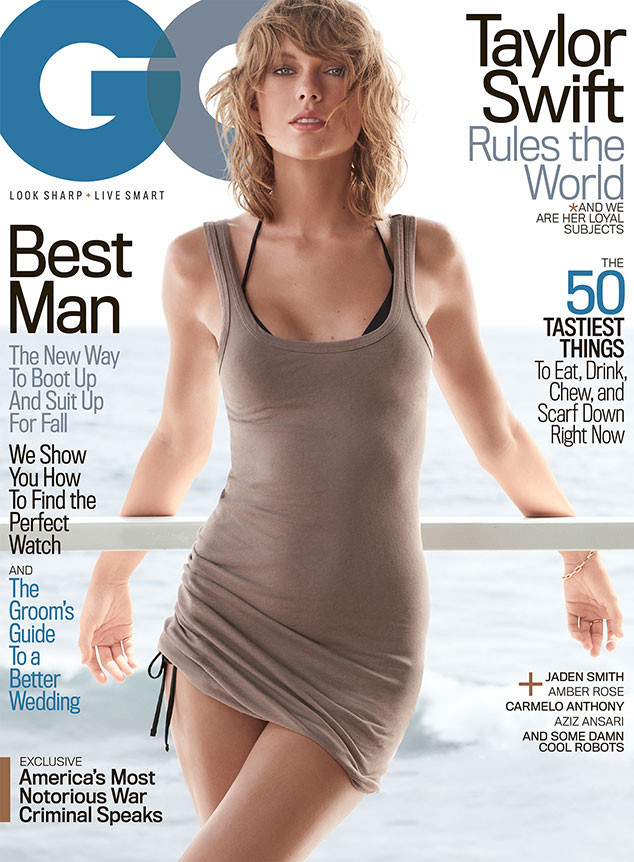 Michael Thompson
Taylor Swift has officially done it all!
She conquered the world with her music, made #SquadGoals a major movement and now has finally landed on the cover of GQ for the very first time for its November issue. T.Swift smolders in the image, which puts her long, lean body on display.
Set in front of the ocean, the photograph has the "Bad Blood" singer looking like she just came out of the water—in other words, beach-wavy hair on fleek. But in typical Swift fashion, she's covered up. Despite wearing a black bikini, the 25-year-old pop star conceals her body—and her belly button—in a skin-tone, tight-fitting dress.
Even though she doesn't reveal too much, we do get a nice look at those toned abs that are poking through her dress!
The "Style" singer's fashion sense has definitely seen a transformation over the years. In the beginning she dressed like a humble country star but recently she has been taking more risks, favoring crop tops mini skirts over her signature conservative look. With this magazine cover, however, it looks like her transition is complete. She said au revoir to her long curls in favor of a shorter, sexier coif.