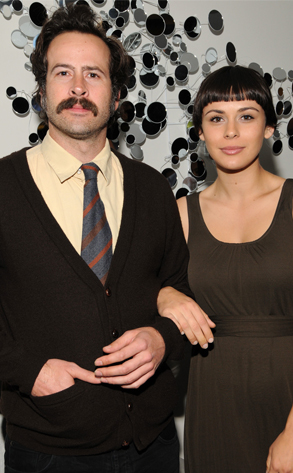 Araya Diaz/Getty Images
His name may be Earl, but to Ceren Alkac, it's husband.
Two-time Golden Globe nominee Jason Lee is finally admitting he quietly exchanged vows with the ex-Australian model this past July, one month before their daughter was born on Aug. 10.
The couple was spotted applying for a marriage license in Norwalk, Calif., but never declared a wedding date.
Additionally, the mysterious duo has yet to announce the name of their baby girl. Needless to say, curiosity is high due to Lee's infamously named son, Pilot Inspektor, 5, from a previous engagement to Beth Riesgraf.
Lee took the plunge once before with photographer Carmen Llywelyn from 1995 to 2001.