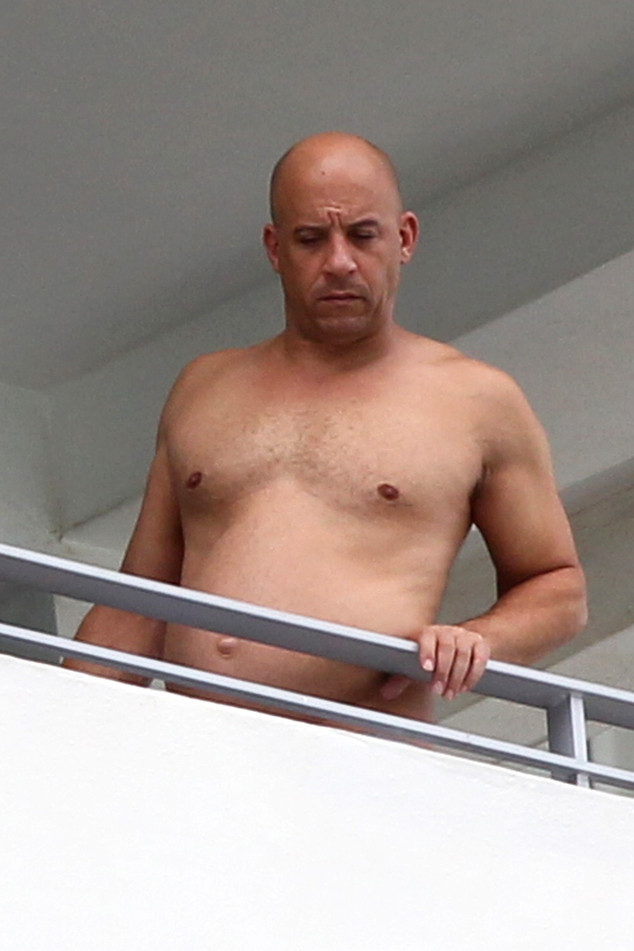 Splash News
Vin Diesel has been known to show his softer side in recent years, but we weren't expecting this.
The Fast & Furious actor is famous for his bulging biceps and rock-hard abs (and who can forget that racy shower picture?!), but when he stepped out recently, Diesel flaunted a very different figure. The 48-year-old walked out to the balcony of his room at Miami's Shore Club hotel and took off his shirt to reveal that he's looking a little softer around the edges.
There's no word if Vin's physical change is for a movie role or if it's just a consequence of daily life (and being a dad of three kids). Last night, after strutting his stuff on the balcony, he stayed at the hotel for dinner at Nobu and then chilled with pals at Skybar, where he amiably posed for pics with fans.