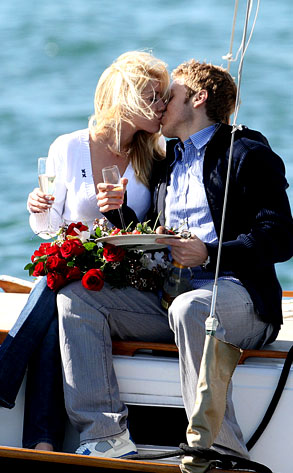 Kevin Perkins, PacificCoastNews.com
Stop the presses! Speidi actually did something outside the public eye. Or did they?
The Perez Hilton-powered rumor mill is swirling with unconfirmed reports that Hills opportunists Heidi Montag and Spencer Pratt have, after three seasons of on-air courtship and countless staged photo-ops, eloped in Mexico.
While E! News has confirmed that the couple embarked on a south-of-the-border sojourn (perhaps inspired by their mutual love of chalupa chowing?) for what they told friends was "a romantic getaway," it remains unclear—to family, friends and frenemies—whether they actually took the matrimonial plunge.
"I'm so happy for them," potential sister-in-law and fellow Hills star Stephanie Pratt tells E! News. "I hope this isn't a prank!"