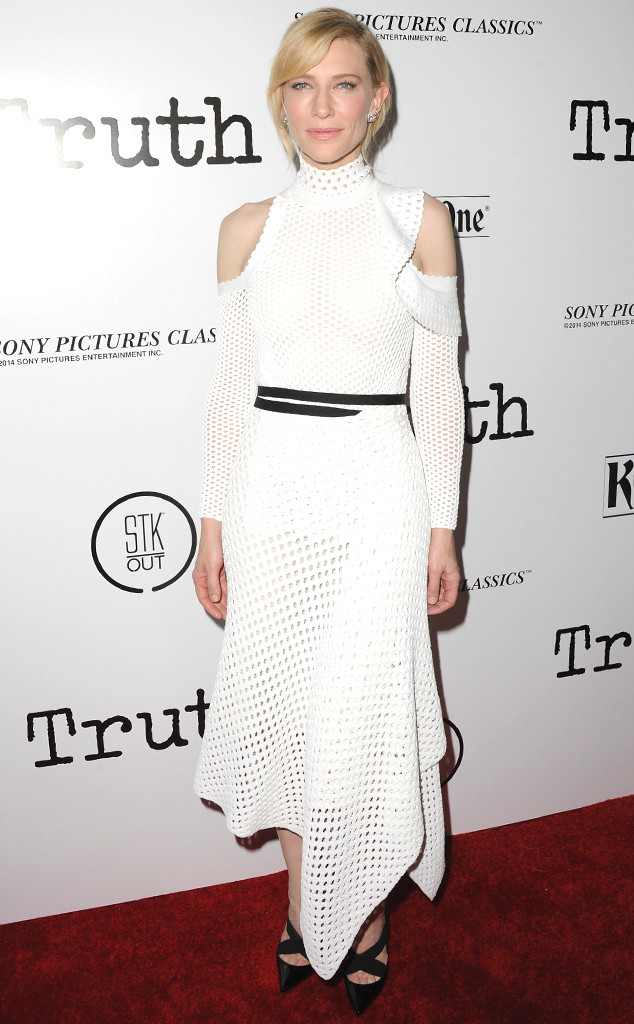 Jon Kopaloff/FilmMagic
Don't expect Cate Blanchett to send a selfie anytime soon.
The Oscar winner opened up to Yahoo! Style about everything social media—from Instagram to the Internet weighing in on those awards season gowns we love to see so much—and her opinions aren't pretty. Selfies have pretty much taken over social media, with stars such as Kim Kardashian paving the way for the trend, but Blanchett says enough is enough.
"People constantly are taking pictures of ourselves to send them to people to see if they like me, 'Do they like me?' It's pathetic, the whole thing about people worrying about what other people are going to think," she told Yahoo. "I just can't handle it. Of course you want people to go see the film that you make, of course you want them to enjoy them. But I'm not out there saying, 'Do they like the way I look?'… You have to say, 'This is what I'm doing right now.'"