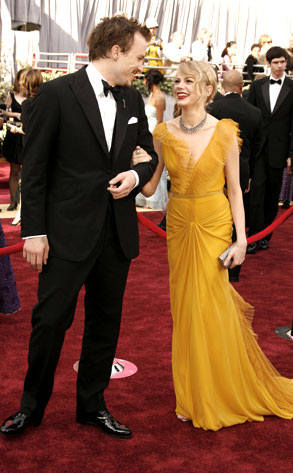 Steve Granitz/WireImage.com
Michelle Williams seems to be legitimately trying to live a normal life with her daughter Matilda despite some tragic circumstances. So we couldn't agree more when in a recent Newsweek profile, the writer asks, "Don't you think it's time we gave Michelle Williams a little privacy?" Yes, of course we think it's time!
However, rather conveniently, this question doesn't come up until the end of the article, once all talk of Heath Ledger and Matilda has been exhausted. And so Michelle struggles to find the words to describe her grief over the past year since Heath's accidental overdose:
"It's so sad. I guess it's always changing. What else can I say? I just wake up each day in a slightly different place—grief is like a moving river, so that's what I mean by 'it's always changing,' " she pauses...