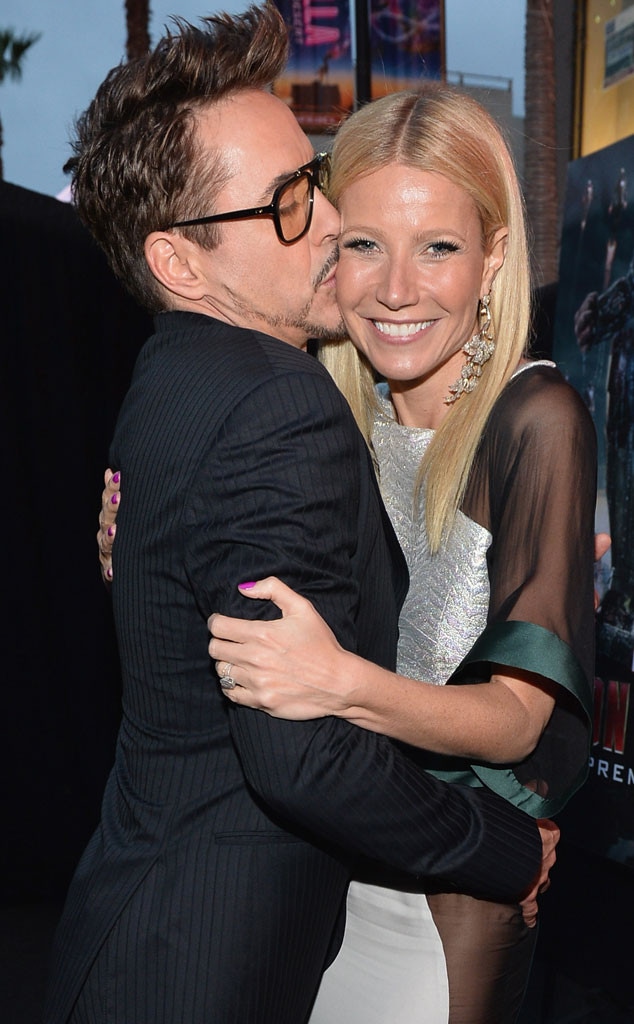 Alberto E. Rodriguez/WireImage
Gwyneth Paltrow is getting candid about the gender pay gap in Hollywood. 
The actress, who, according to Forbes, raked in approximately $9 million in 2015 and is the 12th highest paid actress, opened up to Variety (via Page 6) about being paid less than her male co-stars. 
"Your salary is a way to quantify what you're worth," she said. "If men are being paid a lot more for doing the same thing, it feels s---ty."
Calling the wage gap "painful," the Goop goddess also weighed in on the ''disparity'' between her salary and that of her Iron Man co-star Robert Downey Jr., who, per Forbes, is the world's highest paid actor (a position he has held for three years), earning $80 million in 2015.   
"Look, nobody is worth the money that Robert Downey Jr. is worth," the 43-year-old mother of two said of her close friend and co-star, with whom she has starred in all three Iron Man films. "But if I told you the disparity, you would probably be surprised."
Paltrow certainly isn't the first prominent actress to speak out about the wage gap. 
Patricia Arquette made a passionate plea for equal pay when she won the Oscar for Best Supporting Actress last year. 
Kevin Winter/Getty Images
"To every woman who gave birth, to every taxpayer and citizen of this nation, we have fought for everybody else's equal rights," Arquette said to the audience. "It is our time to have wage equality once and for all and equal rights for women in the United States of America!"
Her speech brought Oscar winner Meryl Streep to her feet and elicited cheers from many notable Hollywood figures. 
Additional stars who have spoken out about the wage gap include Sarah Silverman, Amanda Seyfried, Reese Witherspoon, Sarah Jessica Parker, Lena Dunham and more.