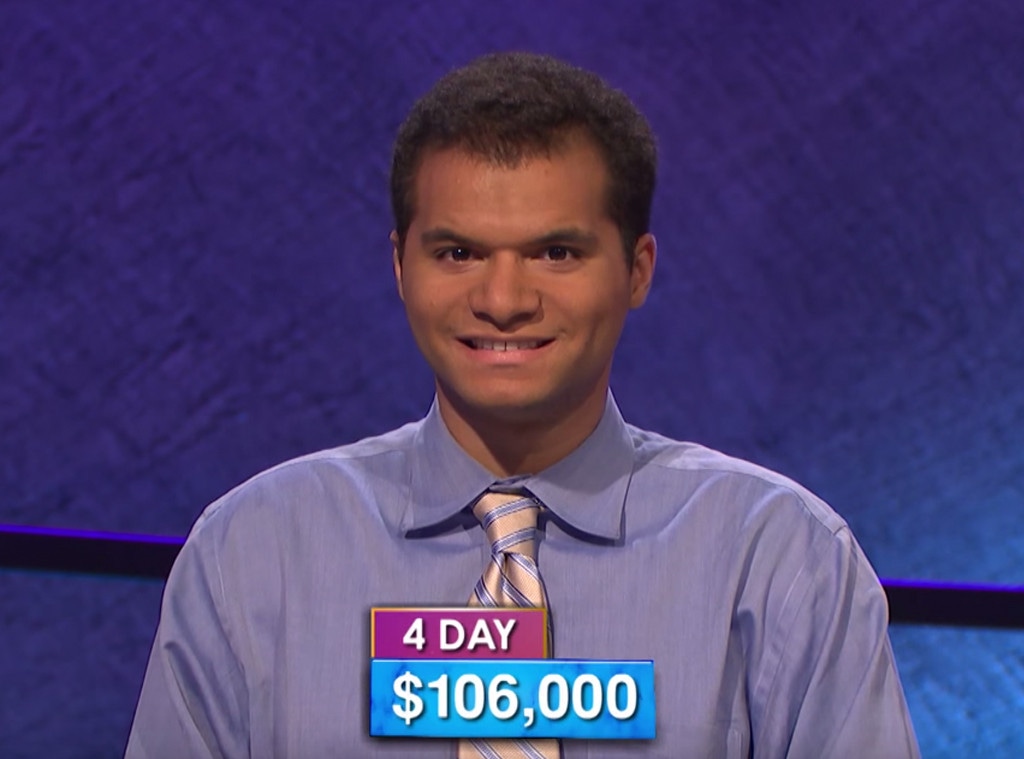 ABC/YouTube
Want to be in the Matt Jackson fan club? Well, better get in line, you jerk. No cuts, no buts, no coconuts! Yeah, you haven't heard that since the late '80s, huh? Oh, you've never heard that phrase? Damn, we're old.
Anyway, let's talk about Jeopardy! contestant Matthew "Badass" Jackson. The 23-year-old paralegal from Washington D.C. is on a winning streak right now, which is super impressive. However, it was his quirky introduction that got people talking in the first place.
Basically, his intro was a little…off-putting to say the least. You know the producers told all the contestants beforehand to act natural when they introduced them and just smile for the camera.
This is how Matt took those directions:
Nailed it.
Mock him all you want, but the fact that he timed his smile perfectly with the camera zooming in on him takes some real skill.
Speaking of skill, check out Matt just crushing every question that comes his way:
Yeah, he's smarter than all of us. That, plus his constantly creepy intro videos have made him an Internet favorite.
The Soup already took notice of Matt for his soul-piercing camera stare down and he might have just been another blip on the pop culture radar. But Mr. Jackson keeps on winning, so we're gonna keep on lovin' him! We're here and proud to jump on the Matt Jackson superfan train. Toot toot!
YouTube, Twitter and Vine are all over this guy. For example, someone loved his "boom!" so much they made a video honoring him and his catchphrase:
And he totally has groupies:
Wanna stalk him on Facebook so you can get closer to the one and only Matt Jackson? Sorry, you can't. He reportedly deactivated his Facebook account so he could concentrate solely on winning episode after episode of Jeopardy!
Matt is going for his seventh consecutive win on Monday, so tune in to see how he does. Come for the slo-o-w smile; stay for the "boom!"