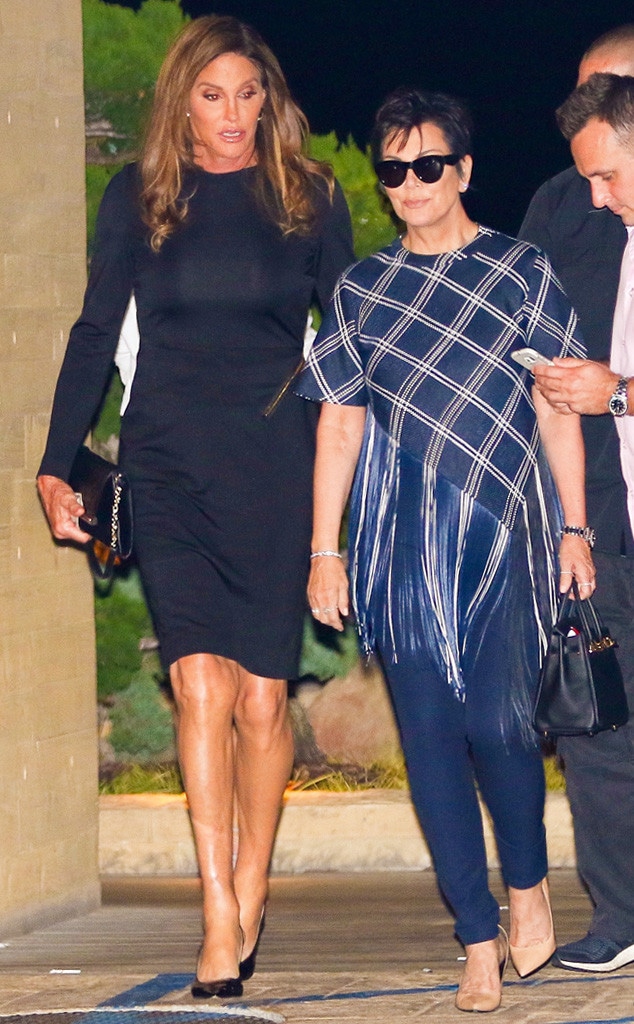 AKM-GSI
Kris Jenner may have first had issues with Caitlyn Jenner's big Vanity Fair debut, but that's all water under the bridge now.
The E! reality star opened up plenty on several episodes of I Am Cait as well as Keeping Up With the Kardashians about how she felt thrown under the bus in the wake of the former Olympian's interview with the magazine.
In fact, Khloé and Kim Kardashian, rushed to their mom's defense and confronted Caitlyn over what she said in her sit-down with Vanity Fair regarding her marriage to Kris.
But now, in an exclusive statement to E! News, the mother of six opens up about how her relationship with Caitlyn is these days.
Watch:
Caitlyn and Kris Jenner Meet to Hash Out Differences
"Obviously, I was angry!" she says, referring to the famous cover. "But we are all good now and have moved past it."
Back in September, during the season finale of I Am Cait, Kris had her first face-to-face chat with her former partner and the two became overwhelmed with emotion when discussing several personal matters that have come up since the Vanity Fair issue.
"You're sensitive and amazing to all these new people in your life, you're just not so sensitive and amazing to the family that you left behind," Kris explained while holding back tears.
"When you feel like you gave your whole life to somebody and the sum of it all was you were a distraction..." 
Caitlyn then quickly interjected and defended herself by telling Kris, "It was a distraction from the sense of who I was, it doesn't mean I didn't love you or the kids." 
Be sure to tune into an all-new episode of Keeping Up With the Kardashians at 8 p.m. only on E!