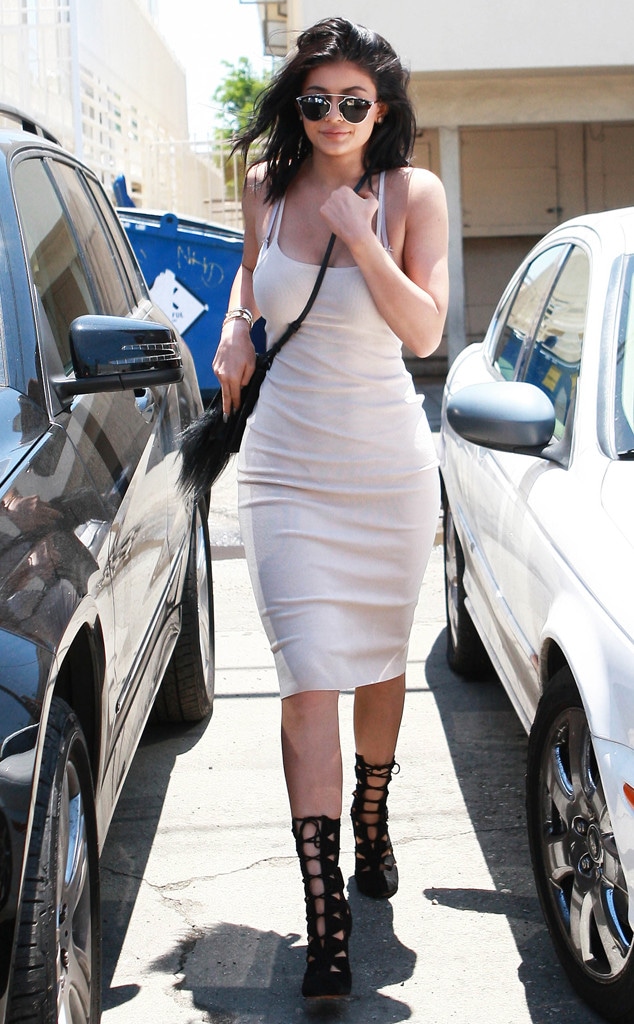 Rocstar/Stoianov/Dino/FAMEFLYNET PICTURES
Kylie Jenner might need a bigger garage soon!
The 18-year-old just added yet another new car to her growing collection: a $320,000 white Rolls Royce Ghost.
She took to Snapchat over the weekend to share a series of videos of the new whip from the moment it was delivered.
"Yay! It's here!" the Keeping Up with the Kardashians star squealed in one video, showing the car being delivered on the back of a truck.
"You're such a rapper now," one of her friends joked.
Another video shows Kylie getting into the driver's seat for the first time as her friends admire from the side.
The Snapchat videos continued throughout the weekend as Kylie took her car for some rides around town.
This is just one of the many expensive cars the reality star has added to her fleet. Kylie also drives a Range Rover and continuously changes the paint job week after week. Most recently, she covered it in velvet black.
Then, in August, Tyga gifted her with a brand new white Ferrari for her 18th birthday, which she recently updated with a matte gray paint job and new rims.
Rumors swirled that she crashed the pricey car just days after receiving it, but she cleared up the speculation quickly, tweeting "just a rumor" with a smiley face.
Let's hope all stays safe with the new Rolls Royce! No Snapchatting and driving okay, Ms. Jenner?!