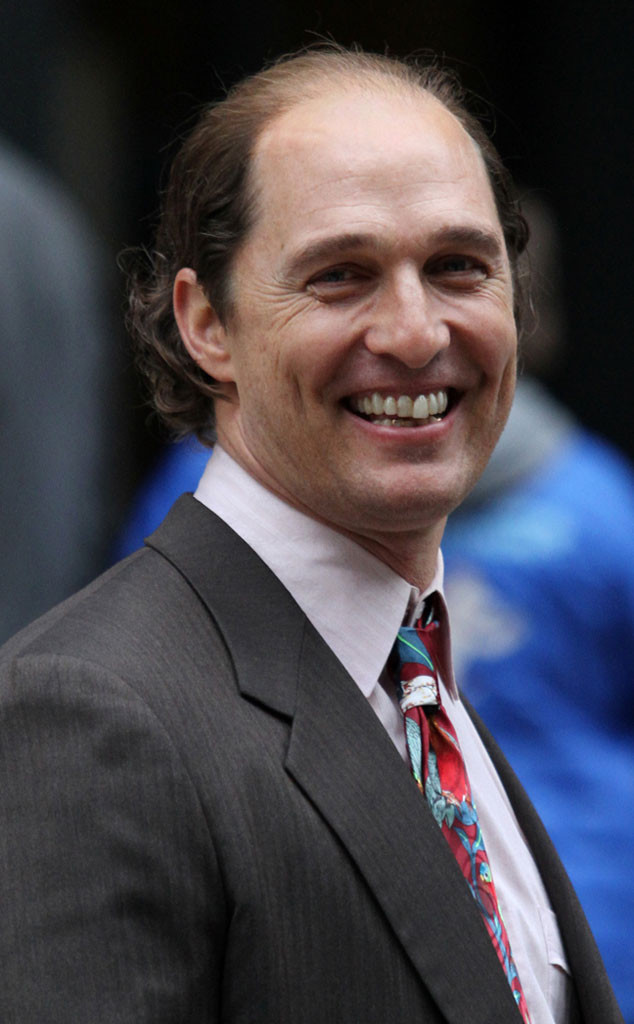 PacificCoastNews
Is that who we think it is?
Matthew McConaughey exchanged his beach body for a beer belly when he filmed scenes for his upcoming movie, Gold, this past week in New York City.
As cameras rolled, the Oscar-winner showed off his new costume that consisted of a dad bod, gray suit and tropical printed tie. He completed the look with a brief case, cigarette and a pocket square.
For those who went straight to the face, you may have likely noticed McConaughey's new hairstyle that featured a longer look in the back but a bit of balding on the top. Don't worry, ladies. Again, it's just for the new movie.