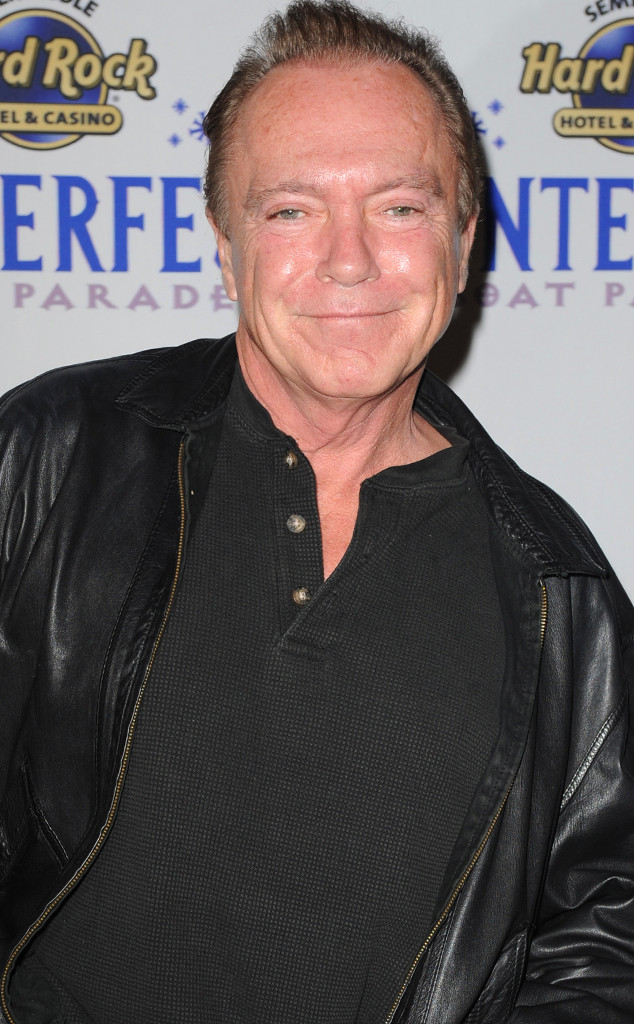 Larry Marano/Getty Images
Once again, David Cassidy has found himself on the wrong side of the law.
The Partridge Family star was given a criminal citation and charged with a hit and run after he was involved in a car accident in Florida last month, E! News can confirm.
Neither party involved sustained serious injuries—only minor—and according to police documents, Cassidy fled the scene after he side-swiped a truck on a highway.
Authorities eventually found Cassidy at a local hospital and questioned him about his involvement in the car accident.
According to TMZ, he reportedly told cops that he did in fact exchange information with the truck driver and that he was seeking treatment for an unrelated issue.